Rhythm Scandal is dancing it's way to iOS and Android devices!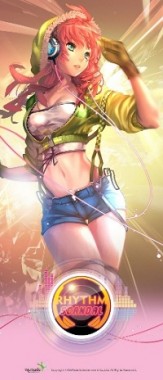 Rhythm Scandal appeared at this year's E3 as a part of WeMade Entertainment's eight-game showcase and had gamers tapping away. This music title features a groovy K-Pop soundtrack and customisable 3D avatars. Rhythm Scandal also includes a variety of social networking features including location-based tracking and global online play.
No release date for Rhythm Scandal has been announced yet, but gamers can expect it to be tapping into your iOS and Android stores soon for digital download. Until then, make sure you check out the trendy trailer below as it's sure to be a blast!