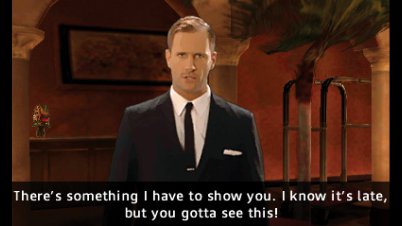 Today, Ubisoft announced that James Noir's Hollywood Crimes is now available free for iPad, iPhone and iPod touch. With more than 140 intriguing puzzles and riddles, James Noir's Hollywood Crimes has you playing as a contestant on a TV game show who must turn his puzzle solving skill to a string of murders linked to the show.
A diabolical criminal mastermind manipulates and defies players at every turn, and former winners are killed one after the other. To get out of this situation and discover the identity of the murderer, the player has to solve the puzzles left by the killer on every crime scene.
It's available HERE, and be sure to check out the accompanying launch trailer below if you're interested.