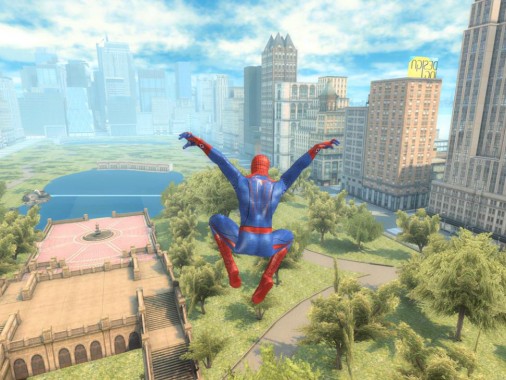 Anybody having Déjà vu?
With the familiar Spider-Man origin story being re-told, re-imagined and rebooted in theaters next month, Gameloft are bringing a game based on the film to iPhone, iPad and Android devices as well. To hype of the game which will launch around the same time the film releases in theatres, Gameloft have released a teaser trailer entitled "Prologue" re-telling the familiar story in a similar style to the upcoming reboot.
After a display of motion comic themed antics and a voice over telling the tale, we are given a quick glimpse of gameplay footage. The gameplay appears to be reminiscent of Gameloft's last game starring the famous web-head, Spider-Man: Total Mayhem but with perhaps more of a sandbox/free-roaming approach and a much more serious presentation. It's not much to go by, but The Amazing Spider-Man from Gameloft is showing promise! Let's hope the game delivers when it swings to mobile devices on June 28.
Until then, enjoy watching the Prologue teaser below!