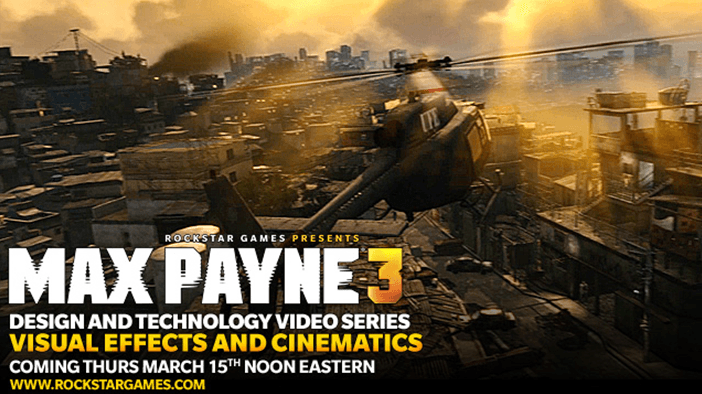 Coming tomorrow morning Friday, March 15th (March 16th Australian Eastern time), look for the latest video in the Max Payne 3 Design and Technology Series.
Visual Effects and Cinematics focuses on what makes Max Payne 3 a uniquely cinematic action game, thanks to a series of presentation innovations that move the game seamlessly from cutscene to gunplay and from one chapter to the next, resulting in an immersive experience that keeps the player locked in Max's dark and twisted story.
Watch it here at Capsule Computers or at the official Max Payne 3 website tomorrow.
For now if you haven't already done so, check out our preview for Max Payne 3 here.