Yesterday, I had brought the news that game saves from your PSP games will be able to transfer to your brand new Playstation Vita via the Playstation 3 or PC. The Content Management Assistant for PlayStation software is the ticket behind all of this and below are a couple of screenshots on what the software would look like at the Vita end: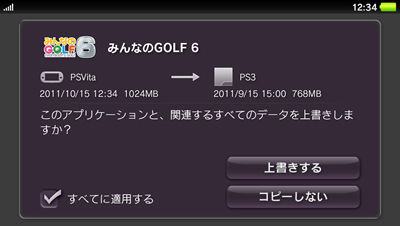 This screenshot above is the transferring of data (possibly save date) from the game Hot Shots Golf 6 (Everybody's Golf 6 in the West) from the Vita to the Playstation 3. This is backing up the data, something that will be useful for all the users out there.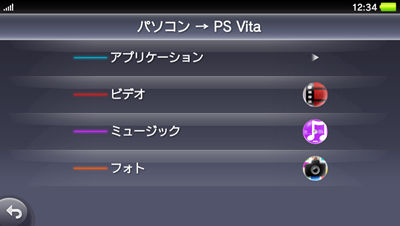 This is a screenshot showing that the Vita may copy either video, audio or image files.
So, what can you do on the handheld side of things?
In case you don't have space on your Vita Memory Card, you can download games from PS Store to your PS3 or PC first.

Move Vita content that you've finished on to your PS3 or PC for storage.
A special program will be required for the PC, which will be released at a later date. For the PS3, expect compatibility after a firmware update presumably near the launch date.