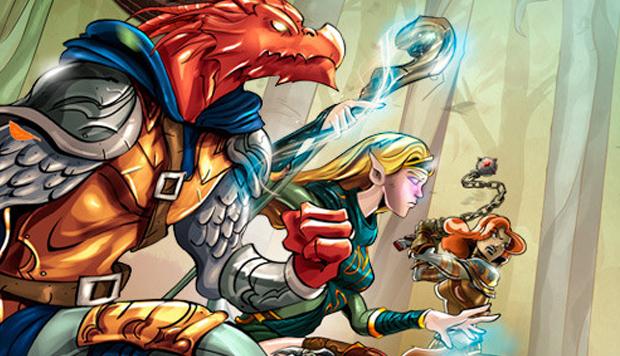 If you didn't manage to grab a spot on Atari's Dungeons and Dragons Facebook game whilst it was in closed beta, you'll be happy to know that the game has now moved into the open beta stage!
Subtitled Heroes of Neverwinter, the game uses 4th edition rules for both combat and character development. Players can choose to play as a rogue, wizard, warrior or cleric, hiring fellow adventurers to fight their way through over 50 dungeons in pursuit of gold and experience. As well as the included game content, players can create their own dungeons to share with the community. The creator tool only becomes available at level ten, so a good bit of dedication to dungeon crawling is needed before you can unleash your own creations, but make a good one and the gold from the entry fees will quickly make it worthwhile!
Heroes of Neverwinter has a heck of a lot of content and depth for a Facebook game, and the gameplay is very well executed considering the platform. The community during the closed beta has been extremely active, and the game's Facebook page and Atari forum are constantly refreshed with the latest updates from the developers and in depth hints and tips from players. The whole in game interface has even had a complete redesign – so you can be sure that Heroes of Neverwinter will be an ever more polished experience.