I thought it would be a good idea to get up everyone up to date on all the nitty gritty inclusions for FIFA 12 that you may have missed. The official FIFA folks have been doing a great job of answering questions about the game on their twitter account, and to save you guys some time I've summarised some of the best stuff.
First up, the new International teams in this year's game are:
Chile
Côte d'Ivoire
Colombia
Egypt
Peru
(Unfortunately China and Czech Republic have been removed for various reasons, and Wales will not feature despite Wikipedia rumours)
The leagues are almost the same however we believe due to off-season controversies, both the Turkish and Czech leagues have been removed. Galatasaray is still featured in the Rest of World section, but definitely disappointing not to see the likes of Fernebahce, Trabzonspor and Besiktas. Argentina's Racing Club has also been added to the Rest of World.
Next, there will be a "Youth Academy" feature in Manager mode, we're still not entirely sure how much depth this will go into but it certainly sounds like an exciting add on. According to Mr. Humber, you will get 16 places in your academy, generous but still requiring some good scouting skills. Take caution when approaching Bebe.
You now have the option to buy a player at the end of a loan contract, and that fee will be agreed upon the signing of the initial contract. Loaned out players will also grow and develop more noticeably than previous versions and EA Sports have added in a "Squad Report" screen in which you can track the growth of your loan-ees.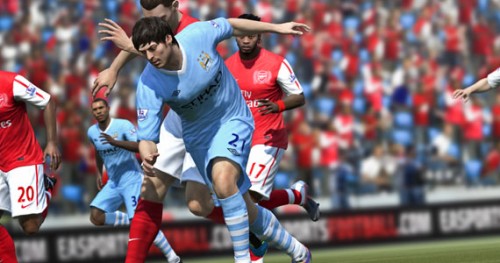 There will also be club takeovers by rich, money burning "consortiums", meaning you may see a random club all of a sudden go crazy and start buying players like there is no tomorrow. Poor money tight Man City may have to lift their game a bit to keep up.
If you missed the deadline day article and video click here as it's close to the most exciting "little" feature added to Manager Mode.
For some visual candy, I've included the latest [US] TV trailer down below featuring various celebrities like NBA star Steve Nash. Finally, is there anything you've seen out there that I didn't mention? Share it with us in the comment section down the page as we countdown the sleeps til FIFA 12!
Don't forget to follow us on Twitter @capsulecomputer.