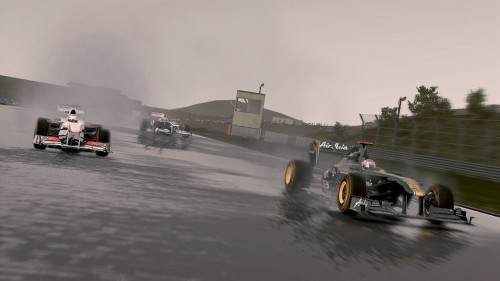 That's right boys and girls, F1 2011 is now out for PS3, Xbox 360 and PC. You can now take the track and compete with the world's best such as Vettel, Alonso and Webber.
F1 2011 succeeds the BAFTA award-winning 2010 game, bringing in new features such as KERS, DRS as well as fully updated circuits including the Buddh International circuit.
The portable versions of the game will be released at a later date which is still to be confirmed.
Our review will be up in a few days, we just needed to get a proper feel for the online sections of the game which is a massive part of F1 2011.
So…what else is there left to do? Go out, grab a copy and start your engines! (Yes, I had to go there…)