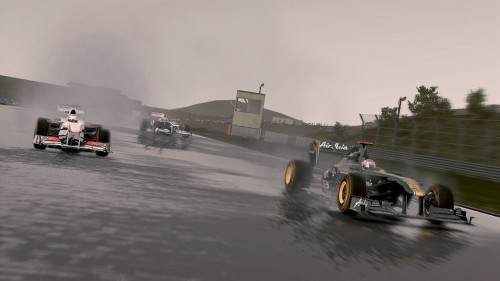 Codemasters released their third Developer Diary Video, focusing on the new Co-op Championship Mode. The mode allows two players to link up online and race for the same F1 team in an attempt to win the "FIA Formula One Constructor's World Championship".
Racers must balance individual and team goals as they compete individually as well for the Drivers' Championship Title, giving gamers an insight into what it's like for the pros.
"Now when I look across the garage and see my team mate in there, I am not comparing myself against an AI team mate, I'm comparing myself against someone that I know personally." said Chief Game Designer Stephen Hood.
F1 comes out on the 22nd of September for 360, PS3 and PC. Check out the video down below to see some footage of Co-op Championship Mode!