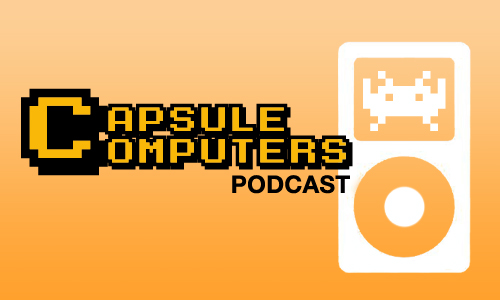 In the wake of the Tokyo Game Show we discuss the lack of any real news and talk about Playstaion Vita, as it was basically the only thing at the show. We discuss what games we can't wait for, Spike and Alexis play RAGE, Luke fights crime and Matt gets -4 to emo but +3 to coolness.
Cast: Alexis Ayala, Matt Vella, Michael Marr and Luke Halliday
Music by 8bit Chris
Thanks for listening and let us know what you think!
• Subscribe to our iTunes Channel
Subscribe to our iTunes Podcast Channel
• Subscribe to Podcast RSS Feed
• Download The Show M4A
Download the Episode here – (right click save as)
Check out our new enhanced M4A shows with selectable chapters, changing artwork and links to all the stories right from your player!
• Download show directly from iTunes
All music for this podcast, by 8bit Chris
Send all your video game or podcast questions, hints, suggestions and feedback to podcast@capsulecomputers.com
Stories covered in this podcast:
MGS Transfarring in Japan Only?
PSA: Free Portal for Everyone!
Win Big with Capsule Computers Cube Points!
Thanks for listening. Copyright Capsule Computers Pty Ltd – All Rights Reserved