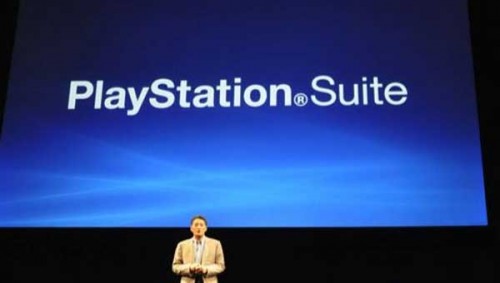 Remember Sony announcing Playstation Suite earlier this year? Well, here is a bit of news from them. During today's session of the Tokyo Game Show, Sony revealed that the Software Development Kit (or SDK) will be available this November. Named "Playstation Suite SDK", this will allow developers to create Playstation quality games to Android powered devices as well as the Playstation Vita.
Supporting C# as the programming language, PS Suite SDK can run programs developed in C# on virtual machine equipped on both PS Certified devices and PS Vita. By supporting development for multiple devices and by adopting libraries to create a variety of content not only limited to games, PS Suite SDK will not only help developers save their cost in creating new content but also allow them to efficiently create their content on one SDK and without having to create on several different SDKs.
Through PS Suite SDK, SCE will provide to game developers and publishers the potential to further expand their business opportunities to Android based portable devices. In addition, SCE can approach to a wider range of content developers, non-gaming developers and individual programmers. The detailed information of PS Suite SDK, including how to download, will be announced via a dedicated PS Suite section on SCE's official website. As of right now, the PS Certified devices list is quite small and are only Sony devices: Sony Ericsson's Xperia PLAY, "Sony Tablet" S, "Sony Tablet" P and the Playstation Vita.
To kick things off, the Playstation Store will be launched for Android at the end of October. Japan, United States, Canada, United Kingdom, France, Germany, Italy, Spain, and Australia will be the first nine countries to receive the service, however, the service will extend beyond the first nine. At first, only Playstation One games will be available, but by next spring, Sony will enhance the PS Store for PS Certified devices and provide content created by the PS Suite SDK.