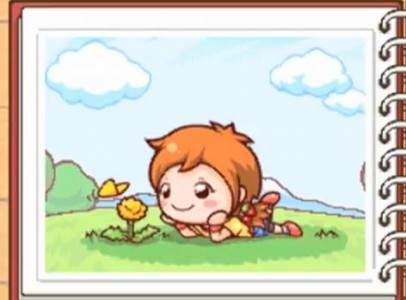 With all of the releases on portables as of late, Camping Mama: Outdoor Adventures kind of snuck up on us. If you are unfamiliar with this latest entry into the famous Mama series, this game has players take control of either Mama's son or daughter and perform outdoor tasks for both Mama and Papa. Mini-games are the most prominent element of Camping Mama, and players will have to build fires, cook food, and interact with the elements as this happy family enjoy the outdoor life.
Other features include:
• Based on the best-selling Cooking Mama franchise that has sold more than 8 and a half million units in North America alone, Camping Mama: Outdoor Adventures allows players to explore the camp site and island as they play a mix of stylus-based cooking, crafting, treasure hunting, and action mini-games in the signature Mama format.
• Play through 38 levels with 100 brand new mini games as Mama's son or daughter with either Mama or Papa on hand to provide guidance.
• Participate in activities including rock climbing, swinging on jungle vines, spelunking, rowing a boat, tree climbing, and more.
• Use items in mini-games to survive in the woods – craft a fishing pole to fish, sharpen knives and axes with stones you've collected, make a fire to cook shellfish you've caught, cook the eggs collected from captured chickens to eat, set up your camping tent to sleep in, construct a net to catch butterflies, and much more!
• Experience nature in a variety of settings, such as the Forest, Mountains, and Seas in day, night, snow, and more!
• Find treasure that you can use in further adventures, or even to decorate your camp.
• Collect insects, fish, treasure, and more, and then survey your collection in your scrap book. Aim to find everything!
• Perfect mini games you've unlocked in Challenge Mode.
Personally, seeing another Mama game come out is fine by me as these titles appeal to all audiences due to the addictive gameplay elements within and are great for introducing the little ones to gaming in general. You can check out the very jolly trailer for the game below, and Camping Mama: Outdoor Adventures launches on the DS September 13th, which is tomorrow for those keeping track.