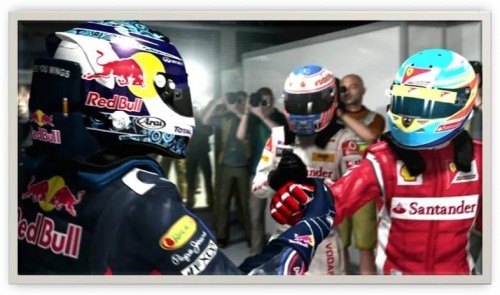 Codemasters has released a gameplay trailer based around the new safety car in F1 2011 and additionally highlighting some great characteristics of the upcoming game including improved graphics, cut scenes and racer animations. A lot of detail has gone in to the new game, right down the winning pointing fingers of Vettel.
The game, which will be released on September 22nd, will allow players to race in various modes including the ability to team up online with a friend in the co-op Championship mode and also race up to 16 players. F1 2011 prides itself on realism, with 20 tracks to choose from and an array of international F1 champions, with the likes of Sebastian Vettel and Fernando Alonso being obvious inclusions.
After winning a BAFTA for last year's edition, it will be interesting to see how 2011 not only competes but takes the game to an even greater level.
Check out the new video below!