Rockstar, you know how to generate hype about everything that you do, and this piece of DLC is no different. With L.A. Noire gaining a massive following just a month after release, Rockstar and Team Bondi have promptly released a new case for all fans to curb their need for more Cole Phelps.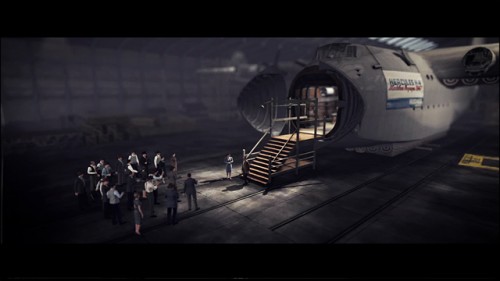 The Nicholson Electroplating Disaster arson case is now available for download on Playstation Network for $6.95AUD ($7.90NZD) and on Xbox Live for 320 Microsoft Points. If you somehow haven't heard what this case is all about, we'll give you a brief rundown now: a devastating explosion at the Nicholson Electroplating Plant has rocked downtown Los Angeles, and it's up to Phelps and Biggs to uncover the truth behind the explosion. Is it simply an accident, or is there more than meets the eye? And of course, any fan of L.A. Noire would know it is most certainly going to be the latter.
There will be a review of the DLC available later on this week. In the meantime, check out the trailer for the case here or read about the real-life crime that inspired Rockstar's latest content for L.A. Noire.