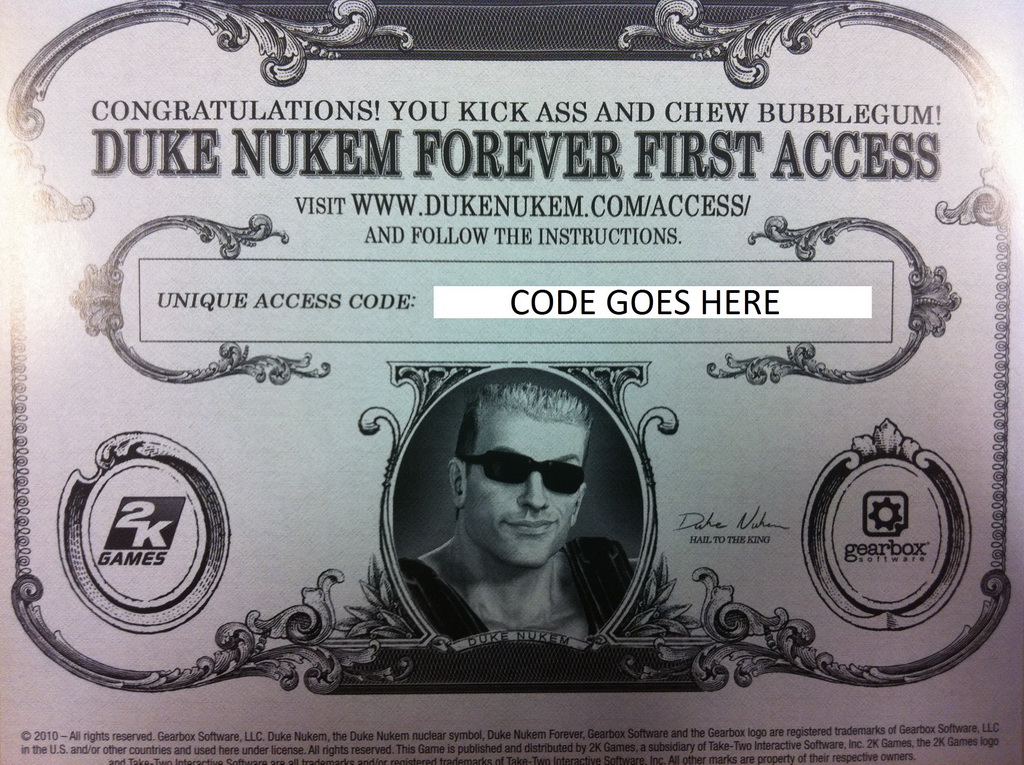 Who wants a Duke Nukem Forever First Access code for XBOX ? I know I do… Oh wait I already have one. Leave a comment below on why you NEED THIS CODE !!! The bestest (yes that's a word cos DUKE said it was) comments will win the code. Once you win it you can Kick ASS and Chew Bubblegum with MasterAbbott.
We'll have a few codes to give away so make sure your comments are SUPER COOL, make us laugh a little, be creative, think like Duke, maybe put yourself in his shoes and think what he'd say if he wanted to win a code.
Good Luck – We'll announce winners soon.