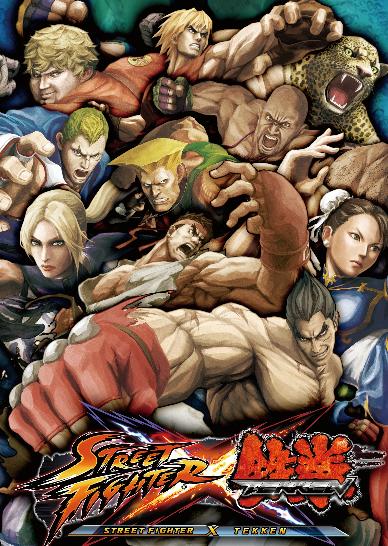 It has been a little while since we have heard anything about Street Fighter X Tekken which was announced late last year along with Namco's Tekken X Street Fighter. Today over at Captivate, gamers were treated to one of the best cinematic trailers that I have personally seen in years for Street Fighter X Tekken. This clip not only shows the Tekken fighters in a stunning, new art style, but also presents all the familiar cast of Street Fighter preparing to throw down with some of Namco's finest.
Over on Capcom's blog, jgonzo confirmed a few features for the game as well as consoles it will be gracing:
Dream match up – Dozens of playable characters including Ryu, Ken, Guile, Able, and Chun-Li from Street Fighter as well as Kazuya, Nina, King, Marduk, and Bob from TEKKEN.
Real-time Tag Battle – Fight as a team of two and switch between characters strategically.
Familiar Controls – In SFxT, controls will feel familiar for fans of both series.
Robust online modes – In addition to the online features from SSFIV, SFxT features totally upgraded online functionality and some new surprises.
Another trailer has also shown itself today, but instead of the cinematic appeal, this one purely shows off the intense gameplay, which was developed with the same engine as Street Fighter IV, but a bit more refined. You can check both trailers out below, but proceed with warning as Street Fighter X Tekken drops for the Xbox 360, PS3, and PC (yes, you heard that right) for 2012, so this will be a long wait that will require a lot of patience to get through. Thankfully though, it is looking like the wait will pay off ten fold.
[pro-player width='530′ height='253′ type='video']http://www.youtube.com/watch?v=RSKidYxGzcQ&feature=player_embedded[/pro-player]