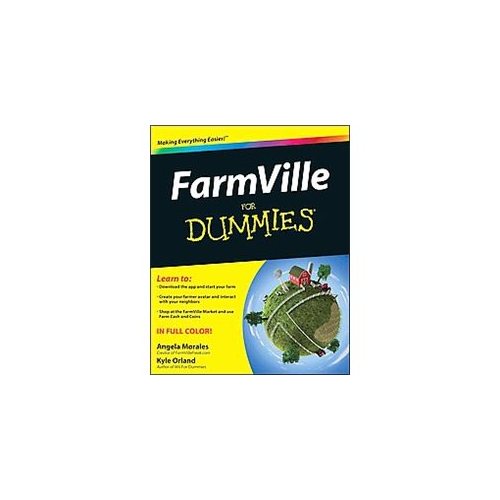 So you are getting all these requests to play FarmVille on Facebook and people keep talking about it.  "How do I get a piece of that action?" you may ask.  Well, Angela Morales and Gamasutra writer Kyle Orland have your answer.  FarmVille for Dummies can help you:
Find neighbors and interact with them

Purchase Farm Cash and Farm Coins

Shop at the FarmVille Market

Earn ribbons and construct buildings

Choose a profession

Be a co-op farmer

Deal with technical issues
No, we won't make fun of you if you buy it, but just make sure to tell 'em we sent you and that it is for your ailing grandfather.