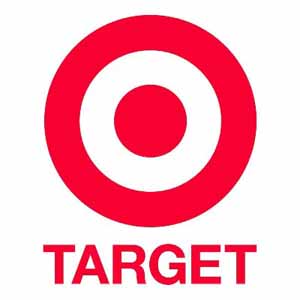 Target is bringing some Black Friday Deals with a handful of doorbuster deals that will only be as long as supplies last, but after that they are having quite a deal on most of their video game products. Though not every single product that is on sale is listed, so many of them will require an in store visit to make sure that you aren't missing out on a deal that was simply not listed.
First we have the doorbuster deals, there is only Hardware deals so expect each store to have only a limited quantity of these. The store opens up at 4AM on Black Friday.
Black Xbox 360 Controller, PlayStation Dual Shock 3, or Wii Remote Plus w/ Fling Smash Game $39
PlayStation Portable 3000 Core Holiday Bundle w/ Little Big Planet, The Karate Kid UMD, and 1GB Sony Memory Stick $127
Also if you happen to spend a $100 you will receive a $10 gift card usable for your next purchase.
Now we have the actual deals which will be going on for the west of the weekend, from Friday until Saturday. There still will be limited quantities for these deals and they already have stated that there will not be any rainchecks for these deals, so better be quick.
PlayStation 3 160GB Holiday Bundle w/ Star Wars: The Force Unleashed II and Prince of Persia BluRay $299
Xbox 360 4GB Console and $50 Target Gift Card $199.99 (Additional $10 Gift Card if Purchased Between 4 and 10 AM Friday)
Wii Fit Plus Bundle $67
$10 Gift Card W/ Purchase
Assassin's Creed Brotherhood $59.99 for Xbox 360 and PS3
Dance Central $49.99  for Xbox 360
Just Dance 2 $39.99 for Nintendo Wii
Star Wars: The Force Unleashed II $59.99 for Xbox 360 and PS3, $49.99 for Wii
Super Mario Bros. Wii $49.99 for Nintendo Wii
$7 Game Titles
Iron Man 2 for Nintendo DS
LEGO Batman: The Video Game for Nintendo DS
LEGO Battles for Nintendo DS
And More. . .
$17 Game Titles
Dragon Quest IX: Sentinels of the Starry Skies for Nintendo DS
Final Fantasy XIII for Xbox 360 and PS3
iCarly 2: iJoin the Click! for Nintendo DS
Marvel Super Hero Squad: The Infinity Gauntlet for Nintendo DS
Wipeout: The Game for Nintendo Wii
And More. . .
$27 Game Titles
Call Of Duty: Modern Warfare: Reflex for Nintendo Wii
LEGO Harry Potter: Years 1-4 for Nintendo Wii
NBA Jam for Nintendo Wii
New Carnival Games for Nintendo Wii
Shaun White Skateboarding for Xbox 360, PS3, and Wii
And More. . .
$35 Game Titles
Fable III for Xbox 360
Halo Reach for Xbox 360
Medal of Honor for Xbox 360 and PS3
Need For Speed: Hot Pursuit for Xbox 360 and PS3
Super Mario Galaxy 2  for Nintendo Wii
And More. . .