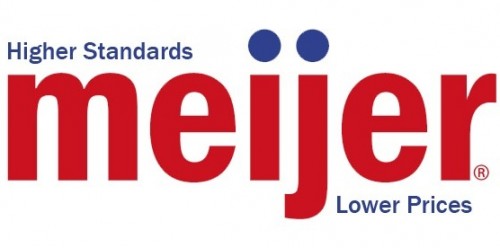 Now while Meijer may not be a large retail giant that focuses entirely around electronic sales, it doesn't mean that they won't be hosting a collection of deals themselves. Overall think of Meijer as something similar to a Wal-Mart. But regardless of that fact we have deals nearly all weekend at Meijer and they are also having something they call Custom Coupons. These coupons can be used to take X amount of money out of your final purchase from Meijer, though of course this only pertains to your next purchase. The coupons themselves will only work between 11/28 and 12/24.
First we have the deals that will only be happening on Thanksgiving Day from 6AM until Midnight.
All Official Black Controllers $29.99
Wii Fit Plus w/ Balance Board $49.99
Xbox 360 4GB Console w/ $50 Custom Coupon $199.99
On to the actual Black Friday Deals for those of us willing to brave the cold and early wake up times of 5AM, though these deals will only last until 12PM, or Noon of Black Friday
All Video Game Software $19.99 or Less %50 Off
Limited Edition Nintendo DSi Holiday Bundle w/ Mario Party (Green & Red Colors Available) and $30 Custom Coupon $149.99
Nintendo DSi XL w/ $30 Custom Coupon $169.99
Nintendo Wii Red Console w/ Wii Sports, Super Mario Bros. Wii, and $50 Custom Coupon $199.99
PlayStation 3 160GB Holiday Bundle w/ Uncharted 2: Among Thieves (NOT GOTY), The Karate Kid on BluRay, and $50 Custom Coupon $299.99
PlayStation Portable 3000 Core Holiday Bundle w/ Little Big Planet, The Karate Kid UMD, 1GB Sony Memory Stick, and $30 Custom Coupon $129.99
$30 Custom Coupon w/ Purchase
Call of Duty: Black Ops for PS3
Fable III for Xbox 360
Halo Reach for Xbox 360
Medal of Honor for Xbox 360
Need For Speed: Hot Pursuit for PS3
Star Wars: The Force Unleashed II for PS3
Now the Saturday deals have something special to go along with them. While these two deals are only available from 6AM until they run out of them, you can use a $20 off Santa Bucks coupon to save even more cash. Then again you need the coupon from the flier, no word if they will take printed coupons. Prices are before $20 off.
Nintendo DS Lite (All Colors) $119.99
Nintendo Wii Black or White Console w/ Wii Sports and Wii Sports Resort $149.99