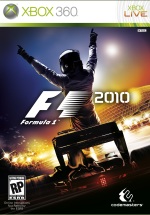 F1 2010 from Codemasters has got a new video. As you can see it displays the breathtaking near photo-realistic graphics, with the accurate renditions of real world tracks. Thanks to Codemasters' Ego engine, it looks to be one of the best-looking games around. Most people would have to really scrutinise the game to figure out it was a videogame, and with a quick glance over it, it is easily mistakable for one of the F1 TV broadcasts. This is also due to the dynamic weather effects and varied lighting which reflect in-game conditions., both of which shown in the video.
The footage is available for viewing below and gives a good look at two courses, Yas Marina Ciruit (Abu Dhabi) and Singapore.
F1 2010 releases for PC, PS3 and Xbox 360 later this month.