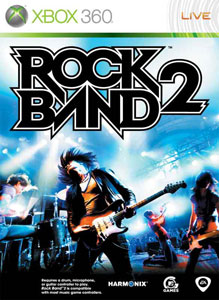 Are you telling me that Pantera is not a good replacement for plethora? They both start with a "P".
Well according to the press release (which I don't actually receive), this album is being called the "fan-favorite" album. Have you guys really been requesting these songs? When am I going to get some Weird Al music?
Here's the list of new songs from Pantera?
The Great Southern Trendkill – 1280 Microsoft Points (160 Microsoft points each)
Pantera – "The Great Southern Trendkill"

Pantera – "War Nerve"

Pantera – "Drag the Waters"

Pantera – "10s"

Pantera – "13 Steps to Nowhere"

Pantera – "Suicide Note Pt. II"

Pantera – "Living Through Me (Hell's Wrath)"

Pantera – "Floods"

Pantera – "The Underground in America"

Pantera – "(Reprise) Sandblasted Skin"
They will be arriving May 25th