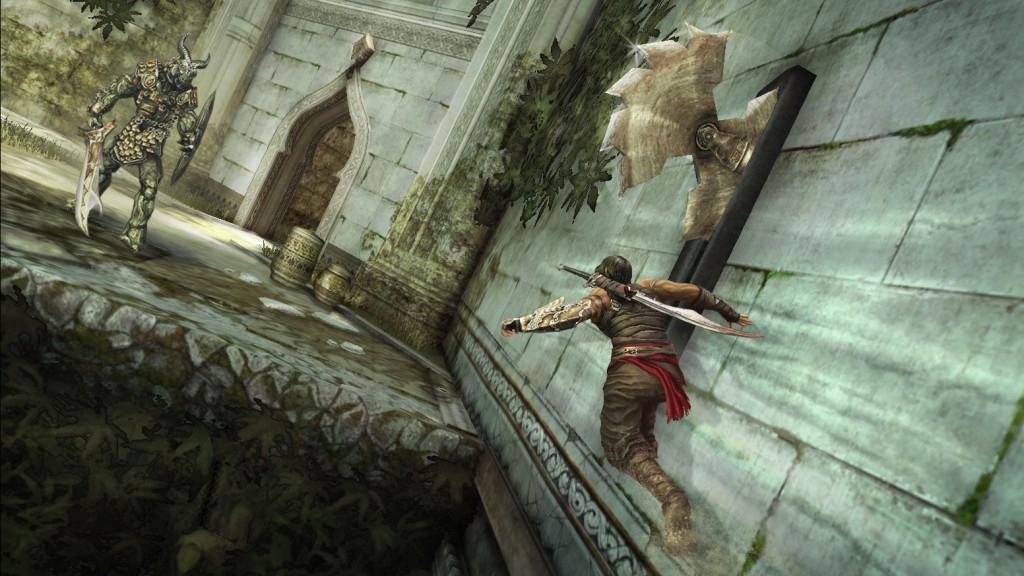 Prince of Persia The Forgotten Sands is now available in stores.  It expands the Prince of Persia universe with a new storyline, the introduction of new characters and epic new powers over nature and time. The game takes place between Prince of Persia The Sands of Time and Prince of Persia Warrior Within.
Prince of Persia The Forgotten Sands is the next chapter in the fan favourite Sands of Time universe. Visiting his brother's kingdom following his adventure in Azad, the Prince finds the royal palace under siege from a mighty army bent on its destruction. When the decision is made to use the ancient power of the Sand in a desperate gamble to save the kingdom from total annihilation, the Prince will embark on an epic adventure in which he will learn to bear the mantle of true leadership, and discover that great power often comes with a great cost. The versions for Wii, DS as well as the PSP system feature a different storyline and gaming experience from the versions for Xbox 360, PlayStation 3 system and Windows PC.
Click on the link to buy Prince Of Persia The Forgotten Sands at SUPER low price !!
Enjoy the video below