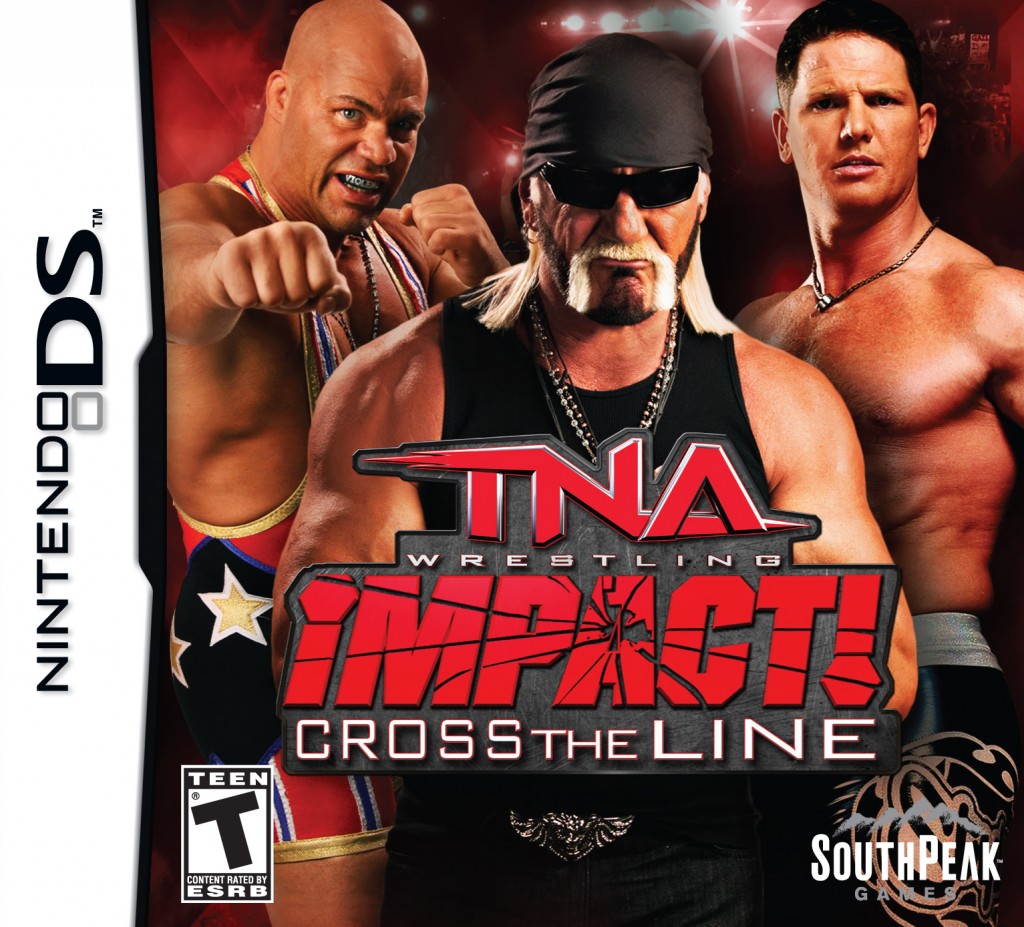 Yes thats right ladies and gentlement the immortal Hulk Hogan is back !! on the SouthPeak games' new TNA iMPACT title on the the Nintendo DS.  Now you can take the action of TNA everywhere you go.  Get ready to bust some heads and leg drop a few Jabroni's in June 2010.
Whatcha gonna do BROTHA !! When Hulkamania runs WILD AGAIN …. ON YOU !!!!!
Check out details below : 
TNA's Legendary Wrestler Hits the Ring in the New Handheld Game

SouthPeak Games today proudly announced that the Nintendo DSTM version of TNA iMPACT! Cross the Line will see the return to video games of the biggest name in professional wrestling, Hulk Hogan. That's right, brother, Hulkamania is back and exclusively on Nintendo DS!
Hulk Hogan is the most recognized personality in professional wrestling. Along with other titans of the ring including Sting, AJ Styles and Kurt Angle, he is on a mission to redefine wrestling in the ring and on your game system.
Based on the fastest-growing wrestling franchise, TNA iMPACT! Cross the Line brings all of the non-stop action and awe-inspiring moments of TNA to Nintendo DS. Players can pit themselves against a wide variety of fierce competitors, and experience an array of match styles including one on one, tag team, Ultimate X and the all new Full Metal Mayhem.
"We're thrilled to bring the greatest wrestler in the history of the sport back to video games," said Richard Iggo, SouthPeak's VP of Marketing. "The game was built ground-up for the Nintendo DS and takes advantage of its unique control system to offer an unrivalled experience on the platform. TNA is an organization that has repeatedly demonstrated a desire to offer their fans the ultimate experience in and out of the ring and we're delighted to be their partners in this endeavor."
TNA iMPACT! Cross the Line for Nintendo DS, developed by DoubleTap, will be available in June 2010 and is rated T for Teen by the ESRB. Also available on PSP® (PlayStation®Portable) system. Visit www.tnawrestling.com or www.southpeakgames.com for more details.