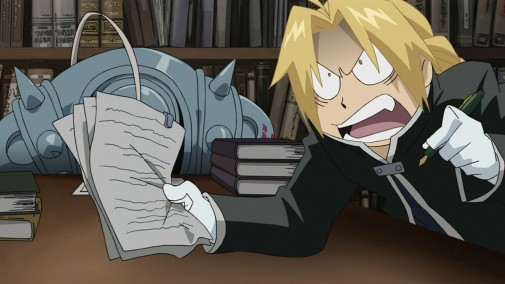 After humble beginnings in 2001, Fullmetal Alchemist has become the third highest selling Manga of this past decade. Now after nine years of print, Yasuhiro Irie, the director of the recently rebooted anime Fullmetal Alchemist: Brotherhood has, announced on his twitter page that the original creator of Fullmetal Alchemist and his crew are planning to wrap up the series within the next two monthly releases.
This is extremely unfortunate news, though followers of the Manga must have known that the end was coming shortly.  Still however, once the Anime catches back up to the Manga it will also end using the exact same ending in Anime format.  This series has grown so large over the years, that the fact it is finally coming to a close is going to leave a massive hole in the Manga/Anime world.
There has been issues lately of brand new Manga having a difficult time of grasping a foothold in the current market, and with the loss of Fullmetal either we will see a bunch of new stories spring up and hopefully one will turn out as great as Fullmetal did.
All I can say is, after what looks to be 109 chapters and months of work all I can say is thank you Hiromu Arakawa for the great story and thank you Square-Enix for sponsoring them.  I can't wait to see how it is going to end in July.  Does anyone here follow Fullmetal?  Or have seen the new Anime which has just started being shown in English on television?