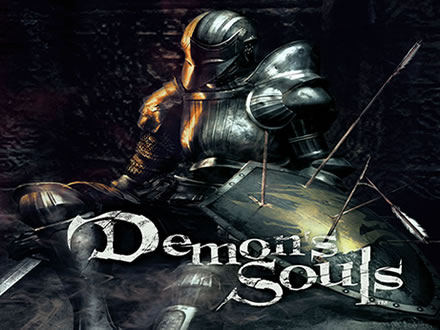 Great news for all you HARDCORE RPG fans that have a Playstation 3.  Fishpond have Demon's Sousl Black Phantom Edition available for pre-order.  The Phantom Edition does come with a fair amount of extra stuff and for a FANTASTIC PRICE !!!
Grab it now click on the image or link :
 Demon's Soul – $69.99 (FREE DELIVERY if you live in AUSTRALIA)
* Also note PS3 disks are multi-region so they will play on any Playstation around the world *
Check out the rest of Fishponds APRIL/MAY Deals HERE !!
–
The Demons Souls Black Phantom Edition will contain:
* Game disc
* Brand new hardback artbook filled with mesmerising concept and game art images
* New strategy guide
* Original soundtrack of the game on CD
Beautiful, compelling, and at times unforgiving, Demons Souls is the hardcore RPG experience PS3 owners have been waiting for since the platforms launch. Revolutionary online features define your adventure like never before, presenting seamless interconnectivity that serves in every instance to enhance the single-player game. Unprecedented in its depth and subtlety, peerless in its relentlessly challenging gameplay, Demons Souls is the ultimate action RPG.
Features:
* Ultimate hardcore RPG challenge-In this brutal land, death is inevitable, but not final. Combining the best features of an action game and RPG, you will slice, smash, shoot, and cast magic against some of the most horrible, vicious enemies ever encountered. Are you strong enough to face up to the impossible and win?
* Ground-breaking online capabilities-Network features go far beyond any previous RPG, allowing players to leave hints for each other, replay death scenes, cooperatively revive dead players, or invade and wreak havoc in anothers game. Not merely an add-on feature, multiplayer options are vast, and uniquely focused on changing and intensifying the single player experience.
* Freeform and flexible-The open-ended structure of the game means that there is no single path, but rather a wealth of options. Set your own pace and progress as you like. Build exactly the character you want by creating a detailed avatar, nurturing the right stats, and customizing your skills and equipment.