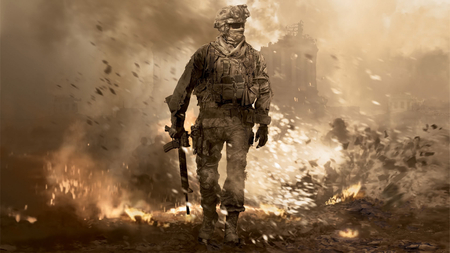 Time to get TACTICAL on PS3 & PC.
We announced this yesterday but here is the official press release from Activision that makes it official.  Don't forget that DOUBLE XP also applies from the 4th of MAY to 9th of MAY.  So get cracking, noob toobing, and most of all steal other people care packages 😉
–
Official Press Release :
Santa Monica, CA – May 4, 2010 – The blockbuster Call of Duty®: Modern Warfare® 2 Stimulus Package is now available worldwide for Windows® PC and in North America for the PlayStation®3 computer entertainment system. It will be available for download in Europe and Australia tomorrow, May 5. The five map Call of Duty: Modern Warfare 2 Stimulus Package features a variety of adrenaline-pumping multiplayer venues, including three new locations "Bailout," "Storm," and "Salvage" along with two fan favorites from Call of Duty® 4: Modern Warfare®, "Crash" and "Overgrown."
The Call of Duty: Modern Warfare 2 Stimulus Package can be downloaded for $14.99 from the PlayStation®Store for PlayStation 3 system and from Steam for the PC. In celebration of the release, Infinity Ward will host nearly a week of Double XP for PlayStation®Network and PC gamers May 4 – 9.
Call of Duty: Modern Warfare 2 from Activision Publishing, Inc. (Nasdaq: ATVI) is rated "M" (Mature) by the ESRB for Blood, Drug Reference, Intense Violence and Language. For more information, visit www.modernwarfare2.com.