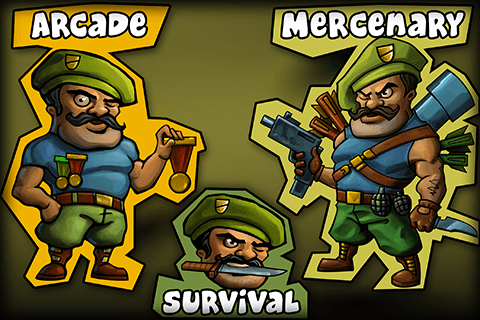 Yesterday Angry Mob Games released their own update for the game over the iTunes Store.  There is an extremely large amount of new features.  Both an update patch of 1.1 and the even further updated patch of 1.2 will be downloaded once the game is updated. Below is the full list of what is changed between the two patches:
What's new in 1.1:

Improved controls
New auto aiming control settings, which makes targeting all the enemies much easier
New Mercenary gameplay mode: collect money from the enemies and use it in the shop to unlock lots of awesome new weapons:
Machinegun
Timed Bombs
Molotov Cocktail
Shotgun
Double Uzis
Flamethrower
Rocket Launcher
Grenade Launcher
Sticky Bow
Chaingun
All the weapons are upgradeable
New Survival Mode: Wave Attack. Fight waves of baddies and access the shop during the fight, to purchase new arsenal.
Various Bug Fixes
Improved graphics and sound effects
You can set the enemies on fire, and watch them slowly burn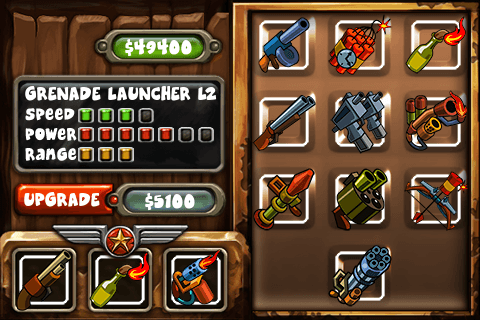 What's new in 1.2:

Check out the new story twist when completing the Arcade or Mercenary modes!
MiniGore playable character joins the action!
Brand new Bonus Level, just in time for the World Cup!
The baddies got smarter, and they never stop coming. Try the hard difficulty level, to see what it's really like!
Various minor tweaks, including a separate save slot for Survival mode and the ability to flip the screen anytime.
The inclusion of the brand new game modes have definitely extended the gameplay value of this stellar shooter. The amount of weapons they have now released and the fact they are also upgradeable are slightly troubling as the enemy themselves may turn those weapons against you if you are unwary.
If you wish to purchase Guerrilla Bob from the iTunes Store you may do so HERE.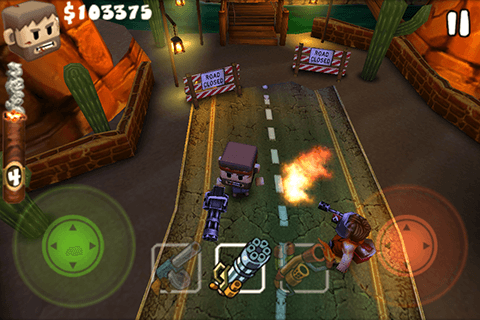 COMPETITION TIME
You may not have to purchase the game however!!! As a lucky bonus Angry Mob Games has given us one extra code for our great members here at Capsule Computers!!! Entering is simple, just comment below on who you would think would in in an overall power struggle between Guerrilla Bob and Rambo!  Who do you think would win? Comment Below!!!