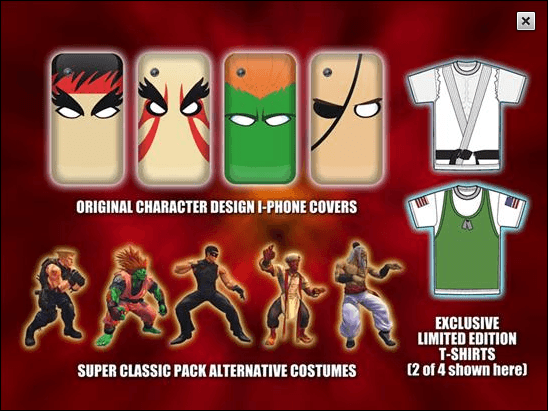 G'day Everyone.
I have some great news to share with you all today, I  just received a shipment of the ultra cool Super Street Fighter IV pre-order iPhone covers !!  A total of four iPhone covers will be available in certain countries around the world.  As shown above this is what you get when you pre-order Super Street Fighter IV. 
I'm really happy to share with you what the iPhone covers look and feel like on my iPhone, plus more !! 😉 watch and see the my true obsession with Capcom.  (Yes I think I have major problems.).
For more information on the Pre-Order details click on the link here.
Enjoy the iPhone cover preview video below
Let us know what you think.  Which cover will you be getting when you receive your pre-order ?  Leave a comment below.