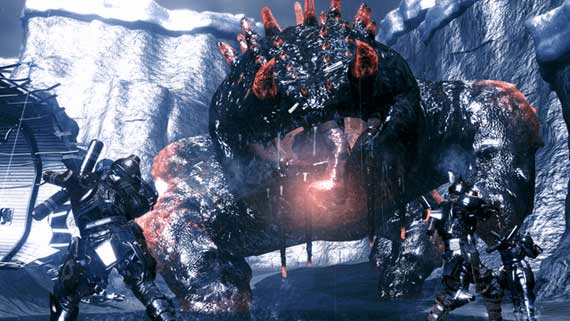 Watch, Enter and WIN !! Just by taking part and following Capcom's Lost Planet 2 Social Networks  !!
Capcom have provided us with a three part exclusive, never-before-seen "Cinematic Selects" series highlighting Lost Planet 2 gameplay.  This is ultra cool and also very limited to certain sites.
Check out the Episode 1 below then make your way over to all three Lost Planet social community locations and enter to win great prizes !!
[pro-player type="FLV"]http://www.capsulecomputers.com.au/videos/LP2GameplayCinematicEpisode1.flv[/pro-player]
Stay tuned for Episode 2 very soon !! 🙂
Connect in to the Lost Planet Community site below and also make sure your following the Lost Planet on both Facebook and Twitter !!
Community Site:            http://lostplanetcommunity.com/
Facebook Fan Page:     http://www.facebook.com/LostPlanet2
Twitter Profile:               http://twitter.com/Lost_Planet
–