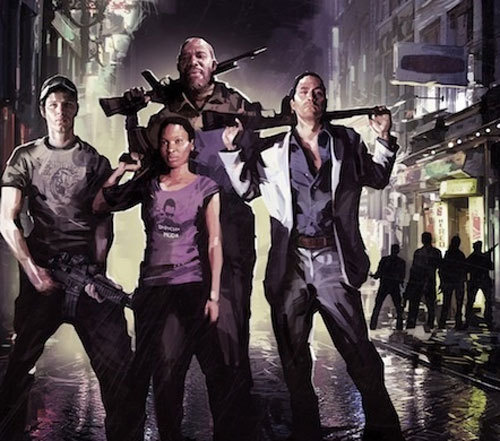 Left 4 Dead 2 has been updated and now contains 1250 achievement points. (They are listed at the bottom)
The Passing DLC is bringing the old characters from the first Left 4 Dead game and putting them in with the characters from Left 4 Dead 2. Supposedly, someone doesn't survive! The DLC also contains new weapons, new uncommon infected, and new game modes known as mutations. The Passing is available for 560MSP on the Xbox Live Marketplace.
Mutations is a new game mode that valve will change regularly with odd combinations of gameplay. Such as a versus game with realism turned on or a game mode with infinite chainsaw ammo and endless hordes of zombies as you attempt to go through a level. The new mutations game mode sounds very interesting and adds even more replay value to Left 4 Dead 2 since valve will update it with a new "mutation" every Thursday. Get to zombie killing!
Below is the achievements that have been added to the game.
TORCH BEARER – 20
Survive The Passing Campaign.
WEDDING CRASHER – 30
As the Charger, grab a Survivor and crash them through 8 chairs at the wedding.
TIL IT GOES CLICK – 20
Using the M60, kill 25 infected without letting go of the trigger.
GRAVE ROBBER – 25
Collect 10 items dropped by a Fallen Survivor.
MUTANT OVERLORD – 30
Play 6 Mutations.
FORE! – 25
Knock off the heads of 18 infected with the golf club.
KILLING 'EM SWIFTLY TO THIS SONG – 20
Play the new Midnight Riders song on a jukebox.
KITE LIKE A MAN – 30
Kill a Tank only with damage from the original Survivors.
CACHE GRAB – 20
Open 5 foot lockers.
PORT OF SCAVENGE – 30
Play 5 full games of Scavenge on The Port