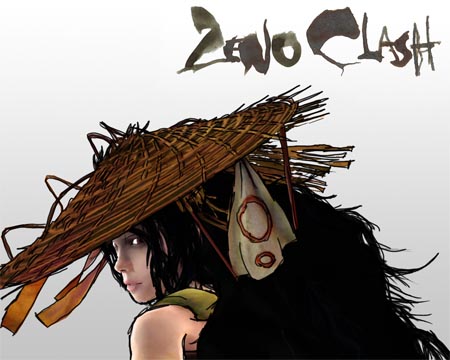 ATLUS have some really cool information on their up upcoming first person brawler Zeno Clash: Ultimate Edition on Xbox Live Arcade.  Press release has everything you need to know including a new video.
Check out the video below and the PRESS RELEASE after the break.
IRVINE, CALIFORNIA — APRIL 28, 2010 — Atlus U.S.A., Inc. today announced that the upcoming first-person brawler Zeno Clash: Ultimate Edition™ for Xbox LIVE® Arcade for the Xbox 360® video game and entertainment system from Microsoft will finally be available for your punching, kicking, and headbutting pleasure on May 5, 2010.
Additionally, Atlus released a new video featuring the Character Gallery and Awareness System in the game. As players progress through the game and meet intriguing new characters, they will be unlocked in the gallery and available for viewing at any time. The awareness system provides an enhanced interface for fighting, helping the player keep better track of who they're up against and where they're located via handy on-screen indicators. This allows the player to fight more efficiently, especially when they're up against more than one enemy.
Zeno Clash: Ultimate Edition will be available on Xbox LIVE® Arcade on May 5, 2010. 
Visit the official game website (www.zenoclash.com) for more information.
About Zeno Clash: Ultimate Edition
In the land of Zenozoik, the city of Halstedom is ruled by a powerful clan, one which Ghat has betrayed by committing a terrible sin.  Now, Ghat's brothers and sisters are pursuing him and his companion Deadra through strange and twisted lands, beyond the boundaries of the sane to the ends of the world.  What was Ghat's crime and why did he commit it?  The bare-knuckled brawl to reach the truth has just begun. 
Key Features
Fascinating world of grotesque beauty–Equal parts breathtakingly beautiful and utterly disturbing, prepare to be swallowed up in a surreal fantasy world powered by the Source engine.  Explore lush environments and confront bizarre animal-humanoid foes on your mission of discovery and redemption.
Visceral first person fighting–Combat is up close, personal, and entirely satisfying. Start with a series of punches, kicks, and grabs, follow up with a knee to the enemy's face, and hit him with a finishing move to send him flying yards away.  Learn new moves to mix it up. Guns and melee weapons offer additional power and tactical options.
Ultimate edition additions–The already highly praised gameplay has received an overhaul that includes combat rebalancing, interface enhancements, improved animations, new modes, and new gameplay content.
New cooperative play modes–Enlist a friend to take on enemy waves in Tower Challenge, a special survival mode that offers additional replayability beyond the single-player campaign.  Play cooperatively online, or locally via split screen.  With leaderboards to rank you against your friends, the challenge never ends!
©2007-2009 ACE TEAM SOFTWARE.  All rights reserved.  ACE Team, the ACE Team logo, Zeno Clash, the Zeno Clash logo are trademarks and/or registered trademarks of ACE Team Software.  Licensed to and published by Atlus U.S.A., Inc.
 
Zeno Clash: Ultimate Edition has been rated "T" for Teen with Blood and Gore, Mild Suggestive Themes, and Violence by the ESRB.