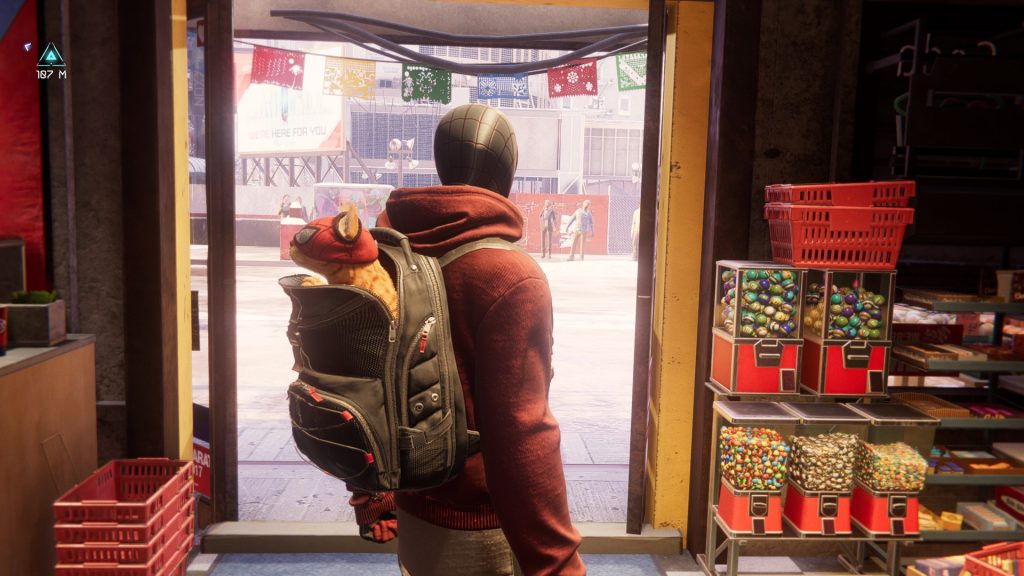 Hah, I got you with a clickbait title, didn't I?
To be fair, while there is no official (or working way) to play Marvel's Spider-Man: Miles Morales in co-op on PC, there is a way to have a cute sidekick with you and I'm not talking about mods. It will especially make your New Game + run far more amusing.
I'm talking about one specific costume that you can unlock in Marvel's Spider-Man: Miles Morales. It's called the Bodega Cat Suit. Why is this one so interesting? Well, most of the other unlockable outfits are just for show but this one gives you a live cat sidekick. The cat is always keeping you company on your back in a convenient backpack and it also comes with a cute Spider-Man face mask (we have to protect her identity, after all). However, she will also occasionally help Miles during takedowns, cheer on him during fights (especially after), and often meow as you swing around Harlem.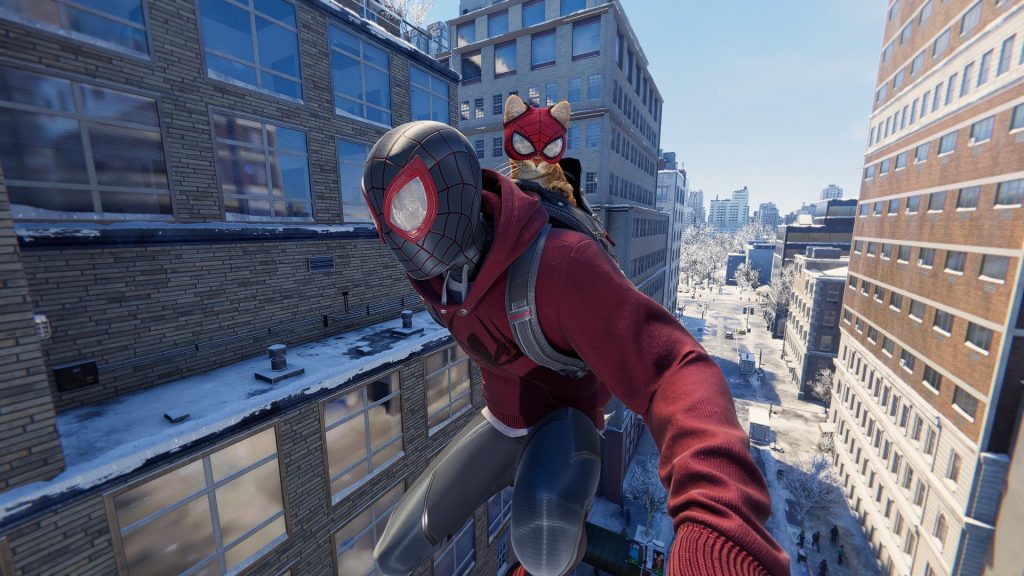 So now comes the obvious question: how to unlock this fabled suit? Well, I have some good news and some bad news for you. The good news is that the unlock path isn't hard at all. You just need to finish the Cat's Pyjamas side mission, visit Teo Bodega afterward and the suit is yours. The bad news is that you can only do that after you finished the whole campaign and the Cat's Pyjamas side mission is only available after you finished the Looters side mission early on in the game (right after you get access to the FNSM app). That's why I said it is best usable in New Game+ since you get it pretty much after the end of the game.
But check out the video above to see why it is definitely worth all that effort.