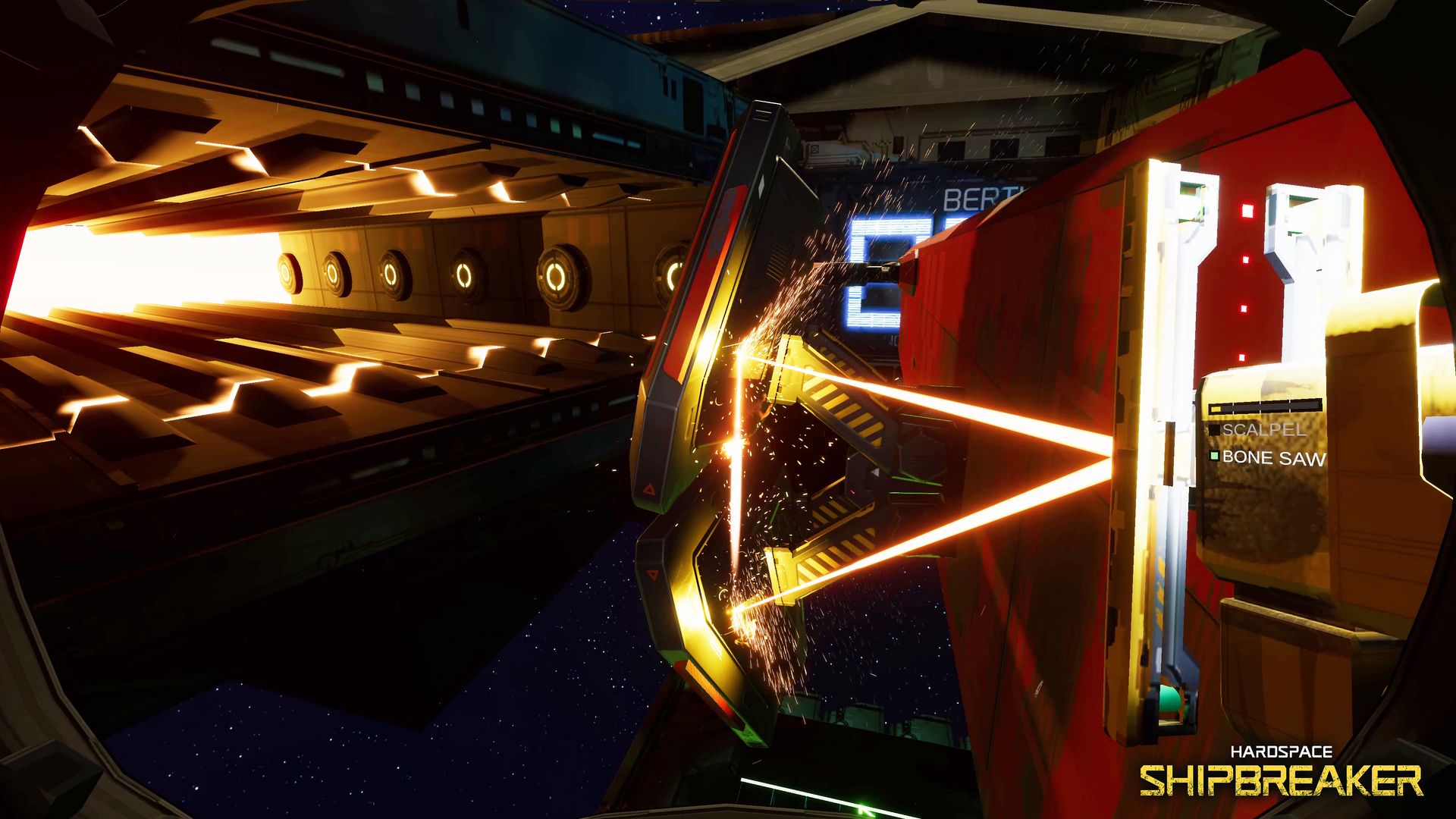 Focus Home Interactive and Blackbird Interactive released a brand new trailer today covering the basic gameplay mechanics of their upcoming sandbox game Hardspace: Shipbreaker.
Players take on the role of a zero-G shipbreaker trapped as a debt slave. Players will need to float into dangerous wrecks cut out valuable parts for resale. Each ship is full of hazards such as fuel pumps, electrical lines, and sudden changes in pressure that players will need to carefully work around. As players pay off their debt and gain experience, players will climb up the ranks and unlock new ships to salvage, equipment to use, and upgrades to their existing equipment.
Hardspace: Shipbreaker is set to enter Steam Early Access on June 16. PlayStation 4 and Xbox One versions are currently in development.