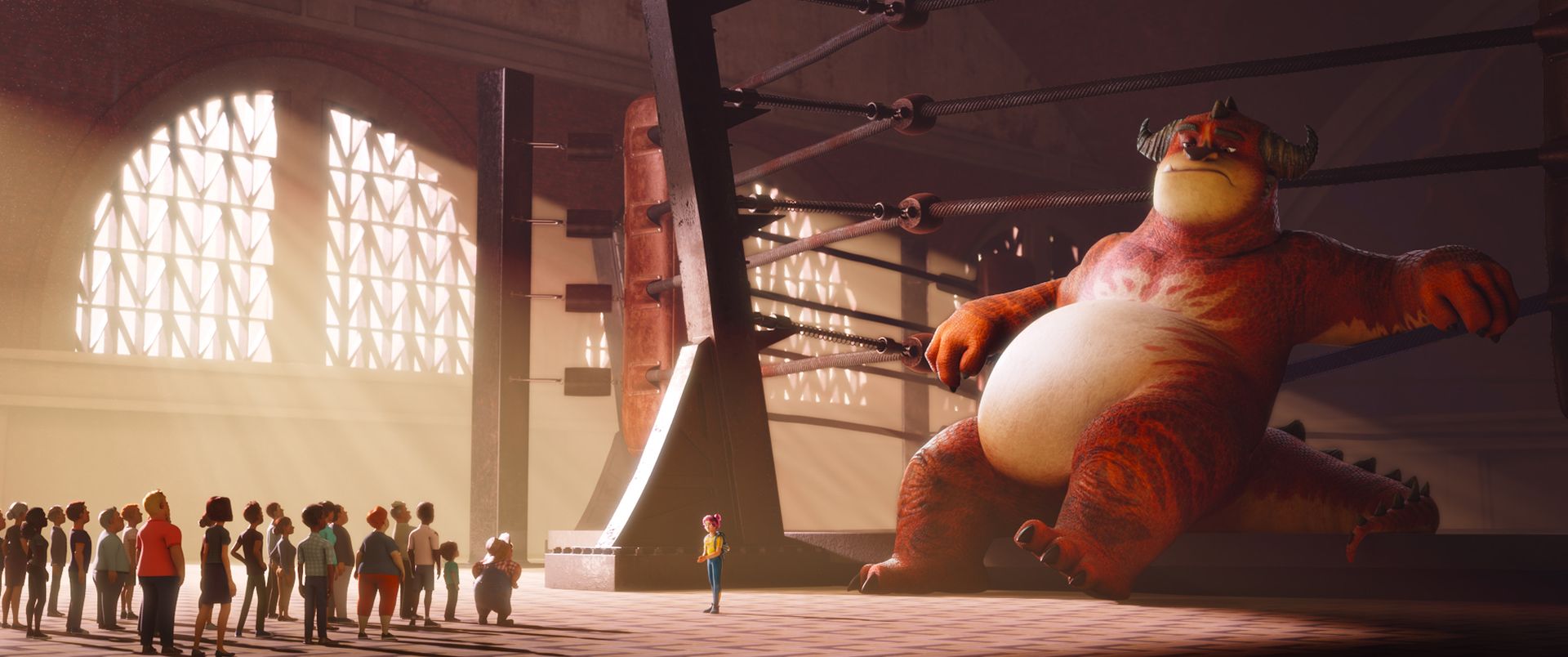 Paramount Animation and WWE Studios are teaming up for a new animated comedy about professional wrestling monsters. Those who saw Sonic the Hedgehog in cinemas were among the first to watch the Rumble trailer. Now, the rest of the world is getting their chance to see the trailer for themselves.
Rumble stars Geraldine Viswanathan as Winnie, a young teenager looking to follow her father into the wrestling industry by coaching Steve, a lovable underdog looking to become a massive wrestling star. Steve and Winnie's path to the top will be long as it's blocked by Tentacular (Terry Crews), the reigning champion of Monster Wrestling.
Several WWE stars will be lending their voices to the film, including Roman Reigns and Becky Lynch. The cast is being rounded out by the likes of Ben Schwartz, Tony Danza, and Stephen A. Smith.
Rumble is scheduled to hit Australian cinemas on April 1, 2021.