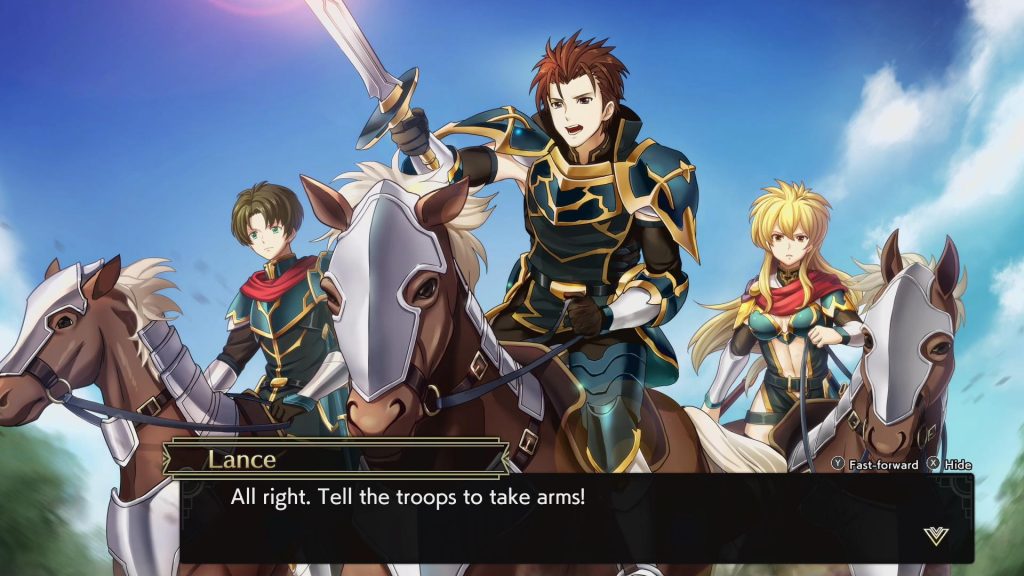 A new trailer and set of screenshots for Langrisser I & II has been released by NIS America and this time around the focus is placed solely on Langrisser I and its story and characters. In Langrisser I, there was a terrible war long ago over a legendary sword said to grant its wielder unlimited power. The blood of those who vowed to protect it and those who sought its power for themselves permeated the battlefields of El Sallia. That sword is known as Langrisser. Of those who swore to protect it, the royal family of Baldea has safeguarded it from the world for many generations. Thanks to Baldea, tales of Langrisser soon faded from memory.However, Baldea's sworn duty would be called to action once again.
Motivated by power and the conviction to rule the world, Kaiser Digos and the Dalsis Empire he commanded invade Baldea, seeking the enticing power of Langrisser. Ledin, the prince of Baldea, narrowly escapes the invasion, and devises a way to avenge his father, who had been killed by Kaiser Digos.Now, Ledin must reclaim Langrisser, which his ancestors fought so valiantly to protect—thus beginning his journey that will test his loyalty to the Light.
You can check out the trailer and screenshots below while the game itself is set to be released in North America on March 10, 2020 for the PlayStation 4, Xbox One, and Nintendo Switch with Europe getting the game on March 13, 2020.