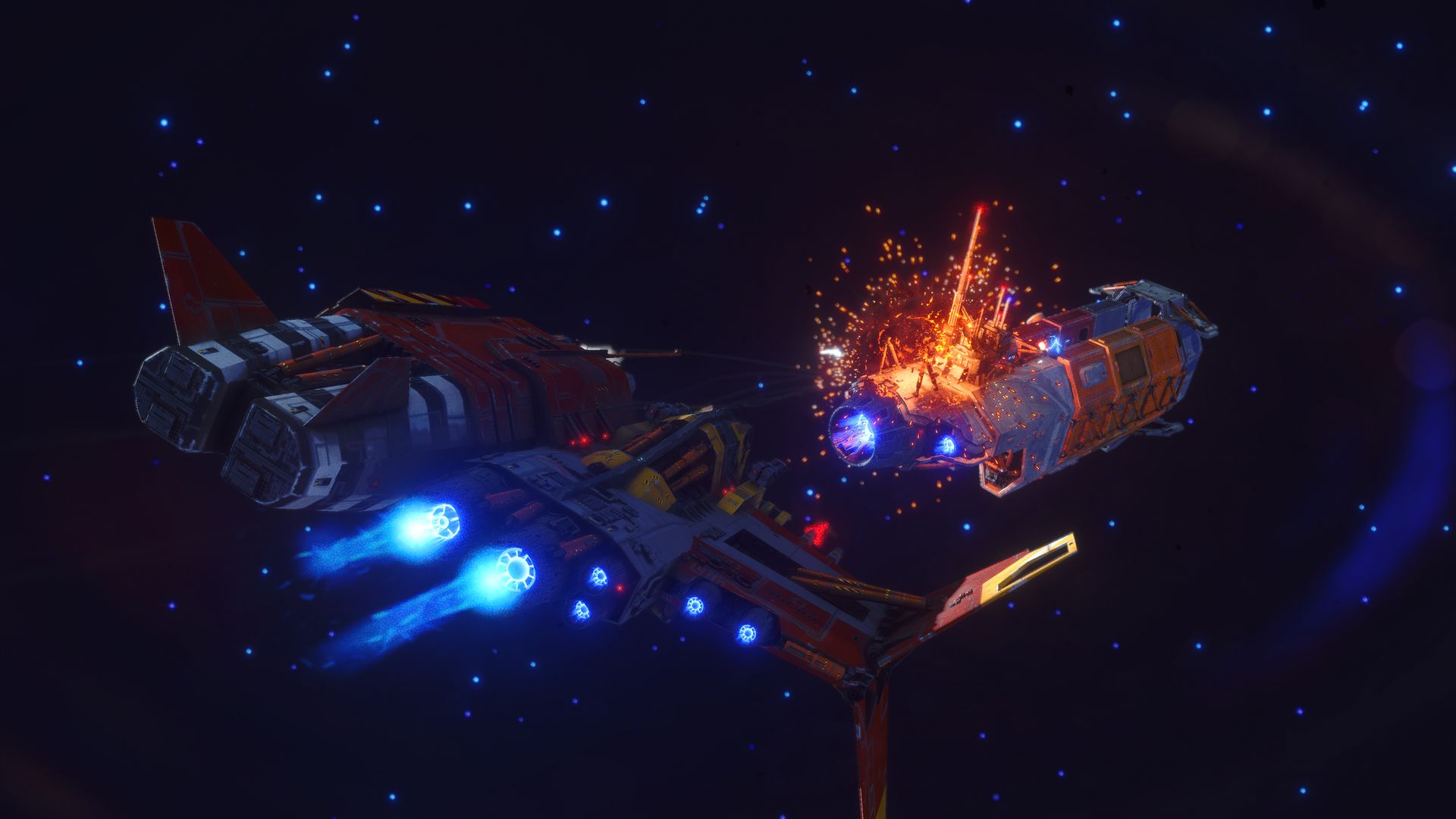 Rebel Galaxy Outlaw has launched on Epic Game Store as a timed exclusive. The prequel to the 2015 Rebel Galaxy is available now for $29.99 USD. Indie developers Double Damage Games has confirmed they are now focusing development resources on the console port for Switch, PlayStation 4, and Xbox One.
Players take on the role of Juno Markev in Rebel Galaxy Outlaw. After a quite retirement from smuggling and other illegal acts, Markev is dragged back into the seedy underworld after gambling leaves her deeply in debt and without a ship.
Rebel Galaxy Outlaw offers a full single player story campaign. The game also has wide open world where players can take a break from the story and cause some mayhem or earn some money on their own. A sliding difficulty scale caters to new players and veterans, providing varying levels of flying assistance and starting equipment.