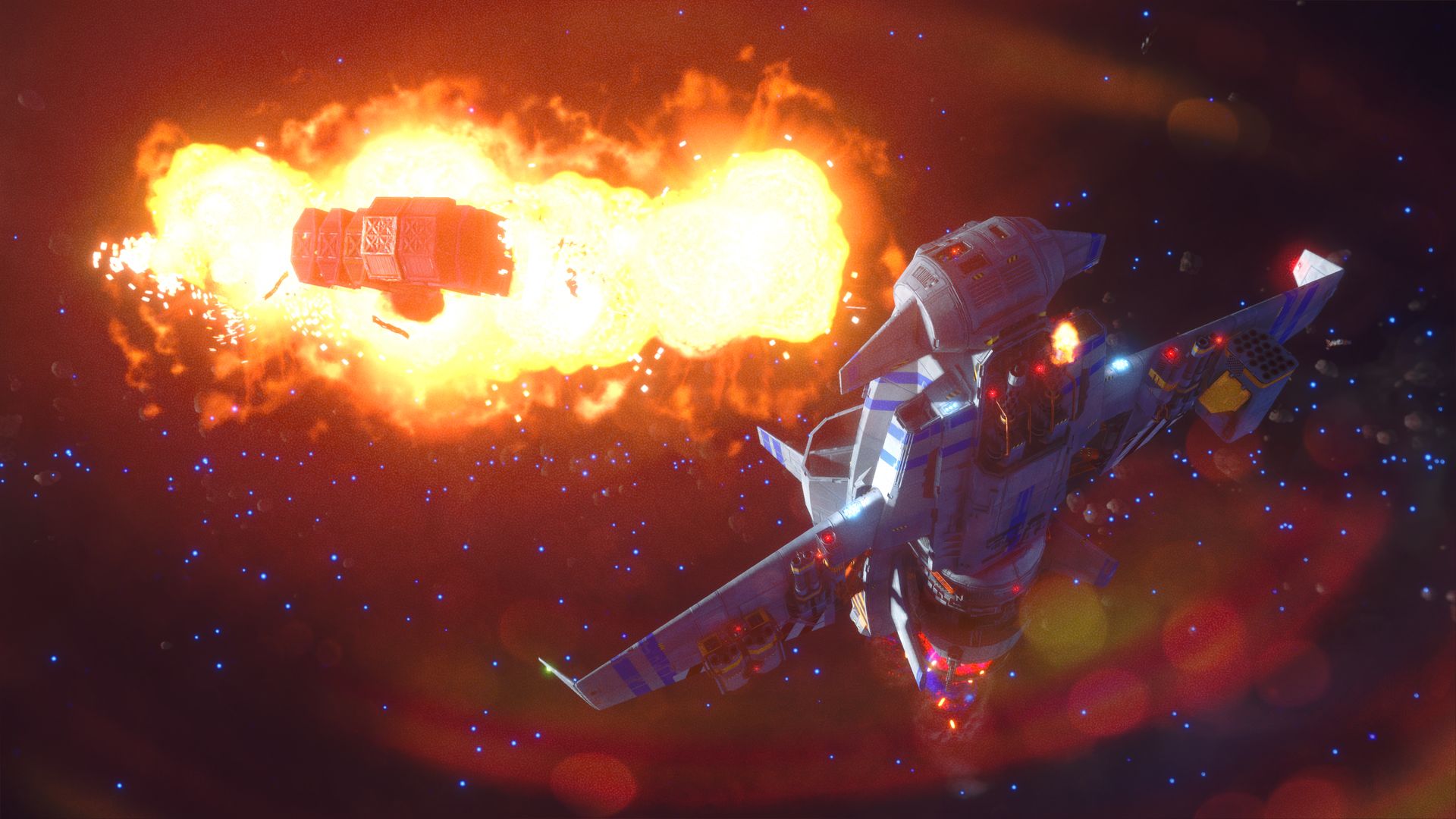 Double Damage Games announced Rebel Galaxy Outlaw will launch on PC on the 13th of August. The game will be a Epic Games Store exclusive. It is unknown if Rebel Galaxy Outlaw is a full blown exclusive or a one year timed exclusive. The game will be priced at $29.99 USD. A PlayStation 4 and Switch version will launch later in 2019. A brand new trailer has been released to accompany the launch date announcement.
Rebel Galaxy Outlaw is a follow up to the 2015 space action game Rebel Galaxy. Set before the events of the first game, players take on the role of Juno Markev, a retired smuggler who is forced back into business after going into debt.
Rebel Galaxy Outlaw features a full singleplayer story campaign, a giant galaxy to explore, tons of NPCs to meet, plenty of space ships, over 21 hours of in-game radio, and seedy watering holes complete with side games.