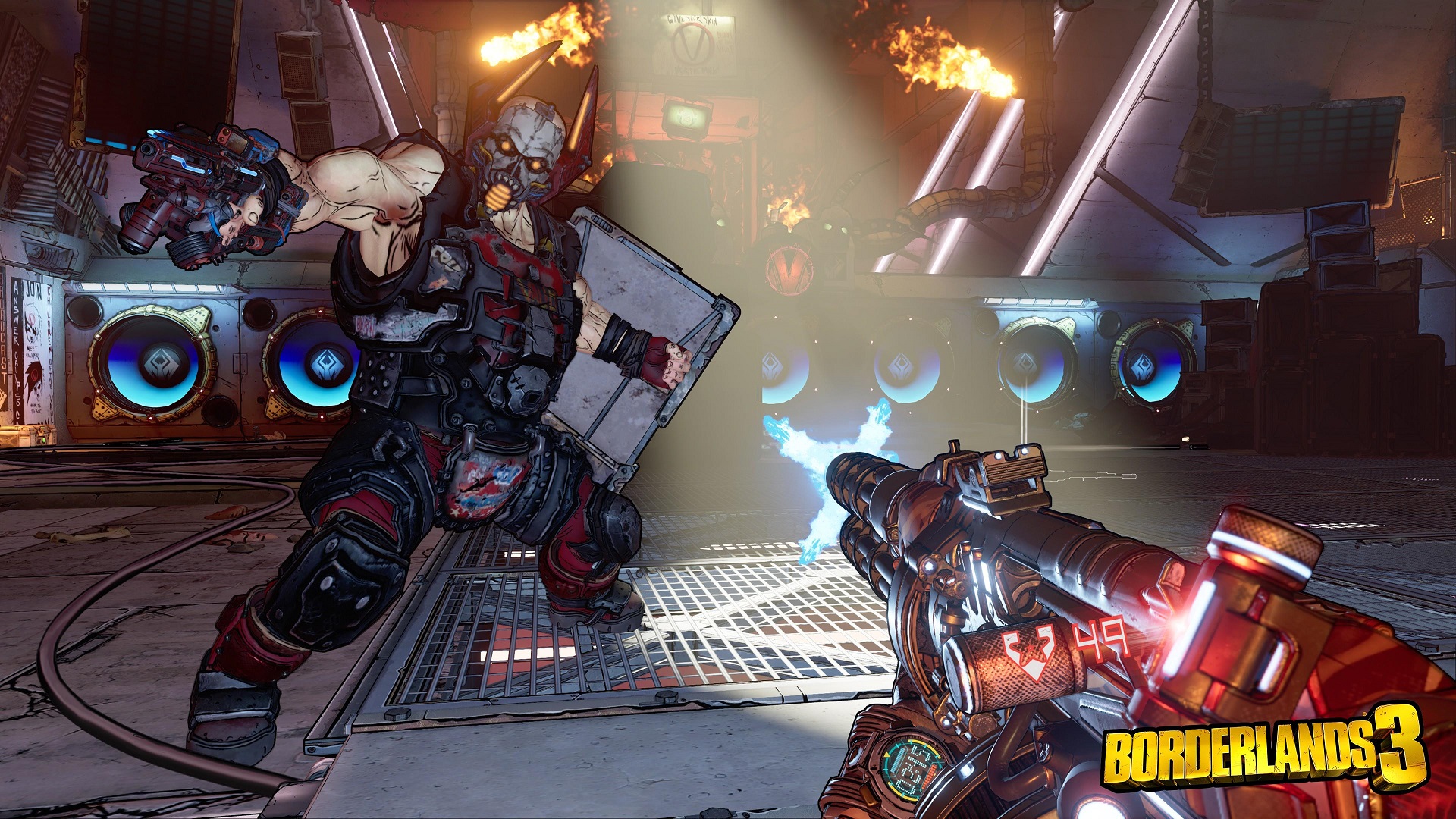 2K and Gearbox have been slowly revealing each Borderlands 3 playable character leading up to Gamescom 2019. The latest trailer features the newest Siren on the block, Amara. She is an in your face brawler who uses her Siren skills to create an astral clone arms to provide a few extra hands to hit people with.
Amara's video shows off the biggest problem in her life. She loves a good brawl, but everyone is generally too afraid to fight. Luckily, she has can use her her Phasegrasp Siren skill to pin enemies down while she delivers a fist of justice to the face of the enemy. It's little wonder why she's earned the title of Hero of the People on Pandora.
Like the previous two videos featuring Moze and Zane, Gearbox has released a blog post outlining the most important bits of Amara's skill tree. Her Fist of the Elements tree is all about crowd control and elemental damage, focusing heavily on using the Phasegrasp action skill to hold enemies in place and then pummeling helpless enemies with elemental weapons. The Mystical Assault tree is designed for consistent DPS based on spamming her Phasecast ability that launches an astral bombardment. Finally, her Brawl skill tree is all about being super tough so Amara can get up close and personal to knock people into the ground with Phaseslam.
Borderlands 3 is set to launch on 13 September on PC, PlayStation 4, and Xbox One.