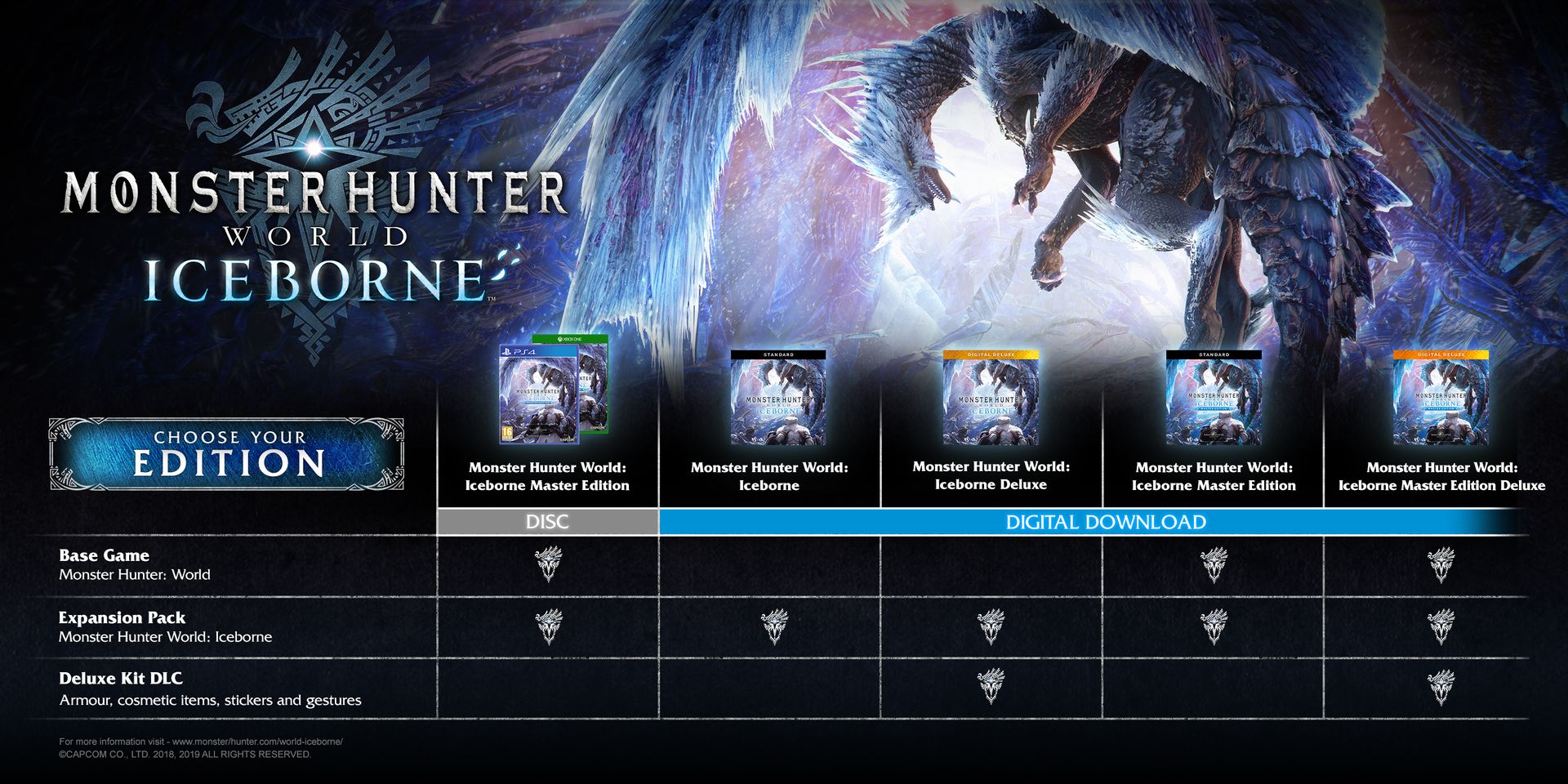 Capcom announced Monster Hunter World will be getting its first expansion pack later this year. Entitled "Iceborne," PlayStation 4 and Xbox One owners will get their chance to explore the new snow covered biome on September 6th. Just like previous PC content, PC owners will have to wait until this winter (spring in southern hemisphere regions)
for "Iceborne."
"Iceborne" is a full blown expansion containing a new biome, a variety of new monster, the Master Rank difficulty, a new story line, and quality of life enhancements. The expansion's story is set shortly after the events of the main game, where the hunters have just discovered icy Hoarfrost Reach. The new area will start out small, but will eventually grow into the largest zone in the game as players progress through the story.
New gameplay changes are coming with "Iceborne." Some are quality of life changes like the ability to use the Slinger with a weapon equipped. Others add more content, such as new combos for all 14 weapon types.
"Iceborne" will be priced at $39.99 USD as a DLC. A digital deluxe version containing the expansion and exclusive cosmetics will be priced at $49.99 USD. A new Monster Hunter World Master Edition will also launch, bundling the game and the "Iceborne" expansion for $59.99 USD. This will be the only pack available at physical retailers.