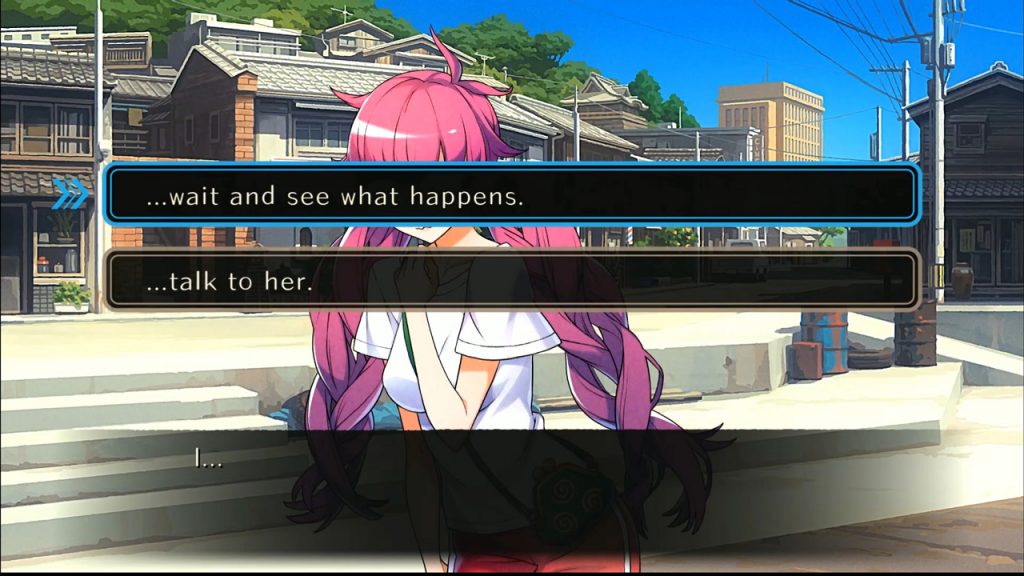 While we have heard a bit about World End Syndrome coming from PQube we haven't heard much from the game's North American publisher Arc System Works at least until today. The company has announced that they will be bringing the game to the PlayStation 4 and Nintendo Switch as a digital download on May 2nd where it will be priced at $39.99. This sets the release a full month before the planned European release though that region will also be given physical copies of the game to purchase.
For those who haven't been following the game, World End Syndrome is a romantic mystery visual novel featuring multiple endings depending on the choices players make throughout the game. Stepping into the shoes of a seventeen year old high schooler trying to escape his troubled past, players will transfer to Mihate High School in an attempt to start a new life but Mihate Town is not the coastal paradise it appears to be. It is home to the legend of the Yomibito, where the dead come back to life every 100 years. Once resurrected, the Yomibito attack the living to regain their sanity, but the dead's thirst is never quenched.
This year happens to be 100 years since the last known incident…As the protagonist navigates his new life with a colorful cast of new friends, a student at Mihate High suddenly dies. The murder sends shockwaves through the idyllic town as he finds himself caught in a string of strange incidents, romance, and unforgettable summer experiences.