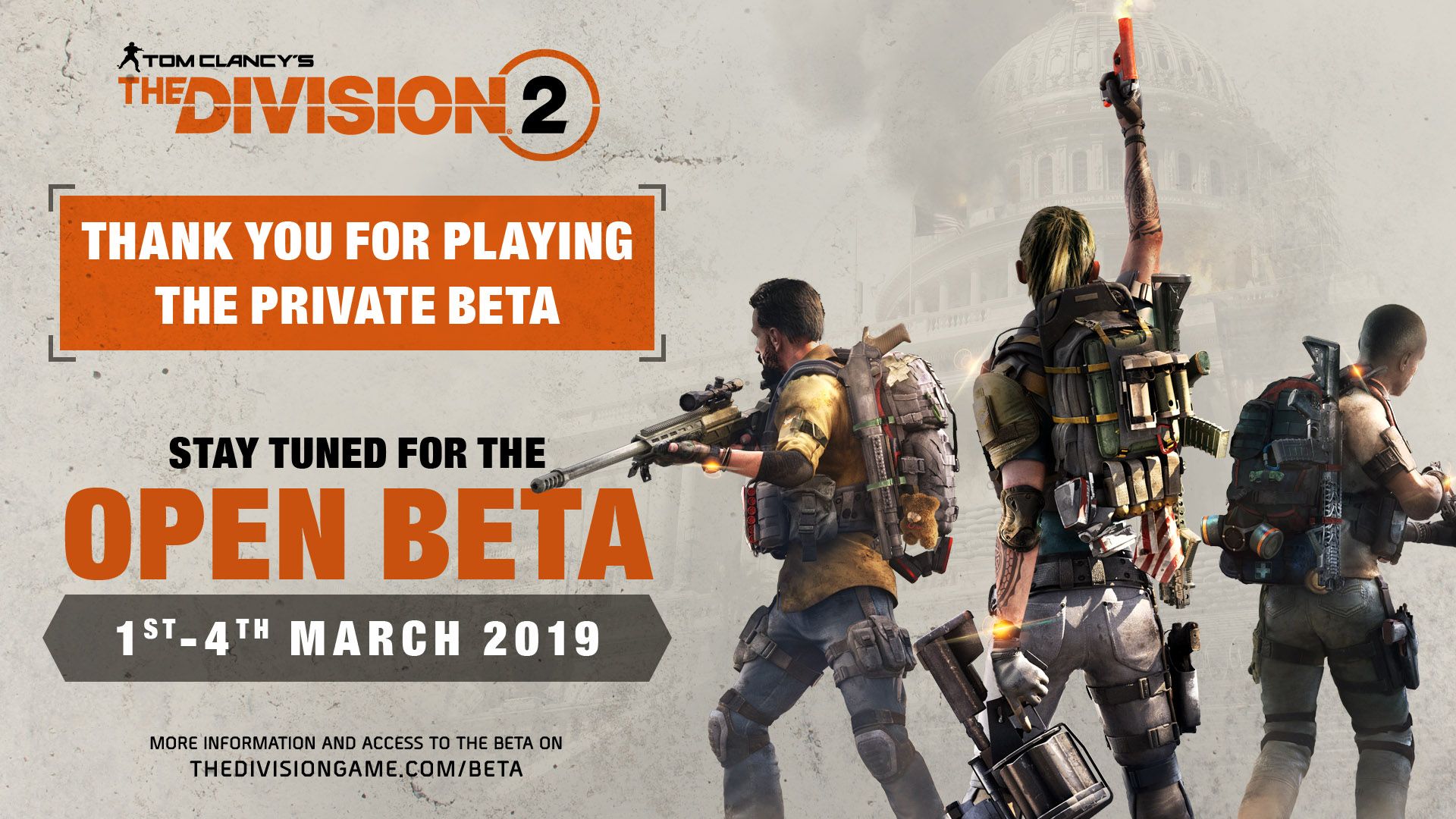 Ubisoft Massive announced they will be running an open beta for Tom Clancy's The Division 2 from March 1st to 4th. The open beta will likely be the same as the recent closed beta, which offered two main missions from the start of the game, a low level Dark Zone, 4v4 PVP, and an end game Invaded mission with three end game Specializations.
Tom Clancy's The Division 2 takes players to Washington D.C., seven months after the events of the first game. Washington D.C. is on the brink of collapse as the number of SHD agents dwindle. The survivors are locked in battle with various marauder factions around D.C., each hellbent on using the chaos to their advantage. Players take on the role of a veteran Division agent trying to keep the city together as the battles fill the street with blood.
Tom Clancy's The Division 2 is scheduled to launch on PlayStation 4, Xbox One, and Windows on March 15.