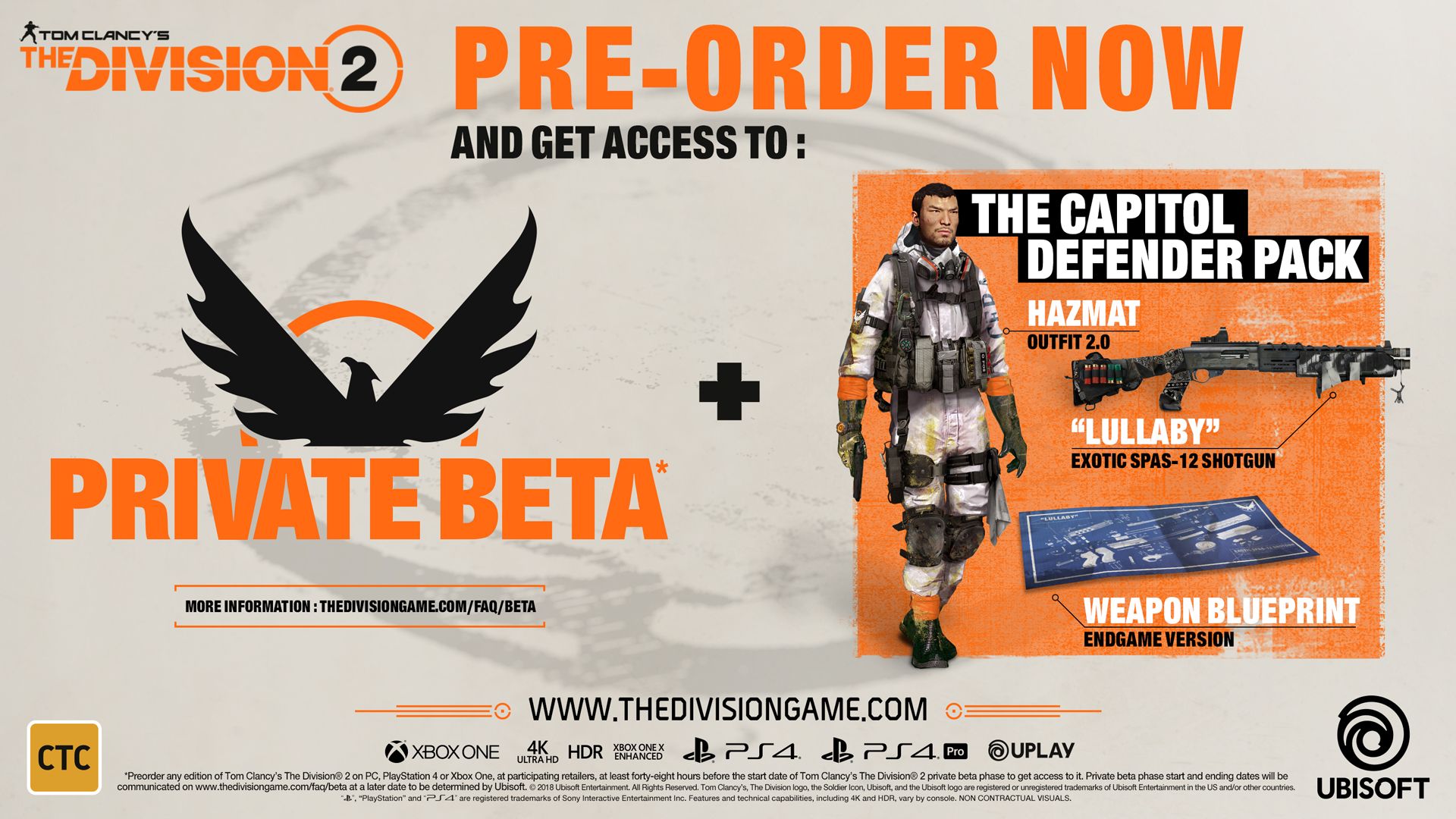 Ubisoft kicked off pre-orders for Tom Clancy's The Division 2 at Gamescom 2018. Five editions are up for grabs: Standard, Gold, Ultimate, and two Collector's Editions. No matter the version, pre-orders will come with access to the private beta test and the Capitol Defender Pack. The Capitol Defender Pack contains a white Hazmat 2.0 outfit, the Lullaby SPAS-12 exotic shotgun, and a weapon blueprint for the Lullaby designed for endgame.
The Gold Edition comes with the base game, the Year One Pass offering 7 day early access to free Year One episode content, exclusive customization items, exclusive activities, and three day early access to the game.
The Digital Ultimate Edition contains all the content in the Gold Edition, the Elite Agent Pack, the Battleworn Secret Service Pack, and the First Responder Pack.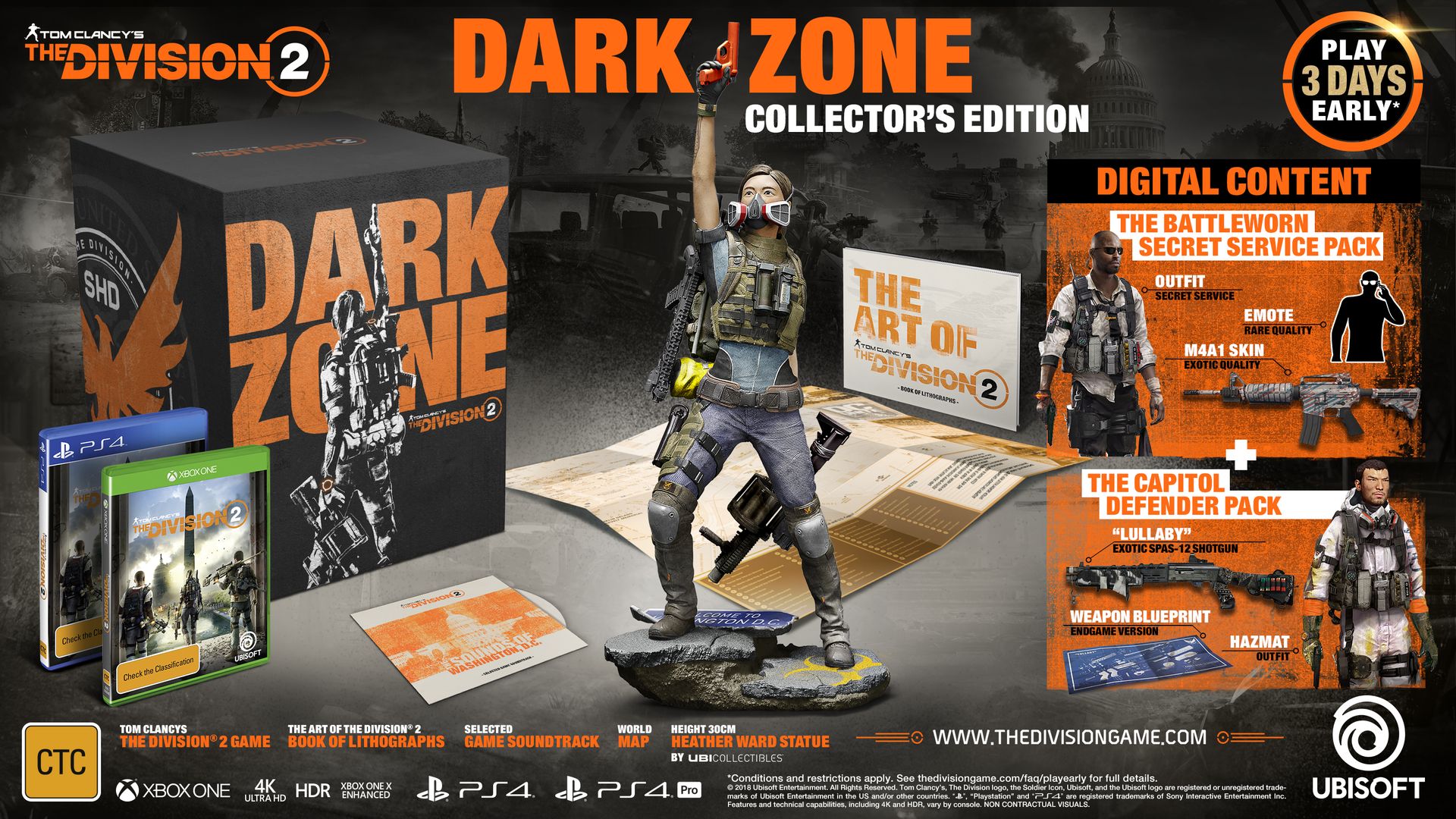 There will be two Collector's Edition available for Xbox One and PlayStation 4. The Dark Zone Collector's Edition will be available at retail outlets and contains everything in the Digital Ultimate Edition, a 30 cm tall figurine of The Division 2 Specialized Agent Heather Ward, lithographs, the game soundtrack, a map of Washington, DC, and a premium box.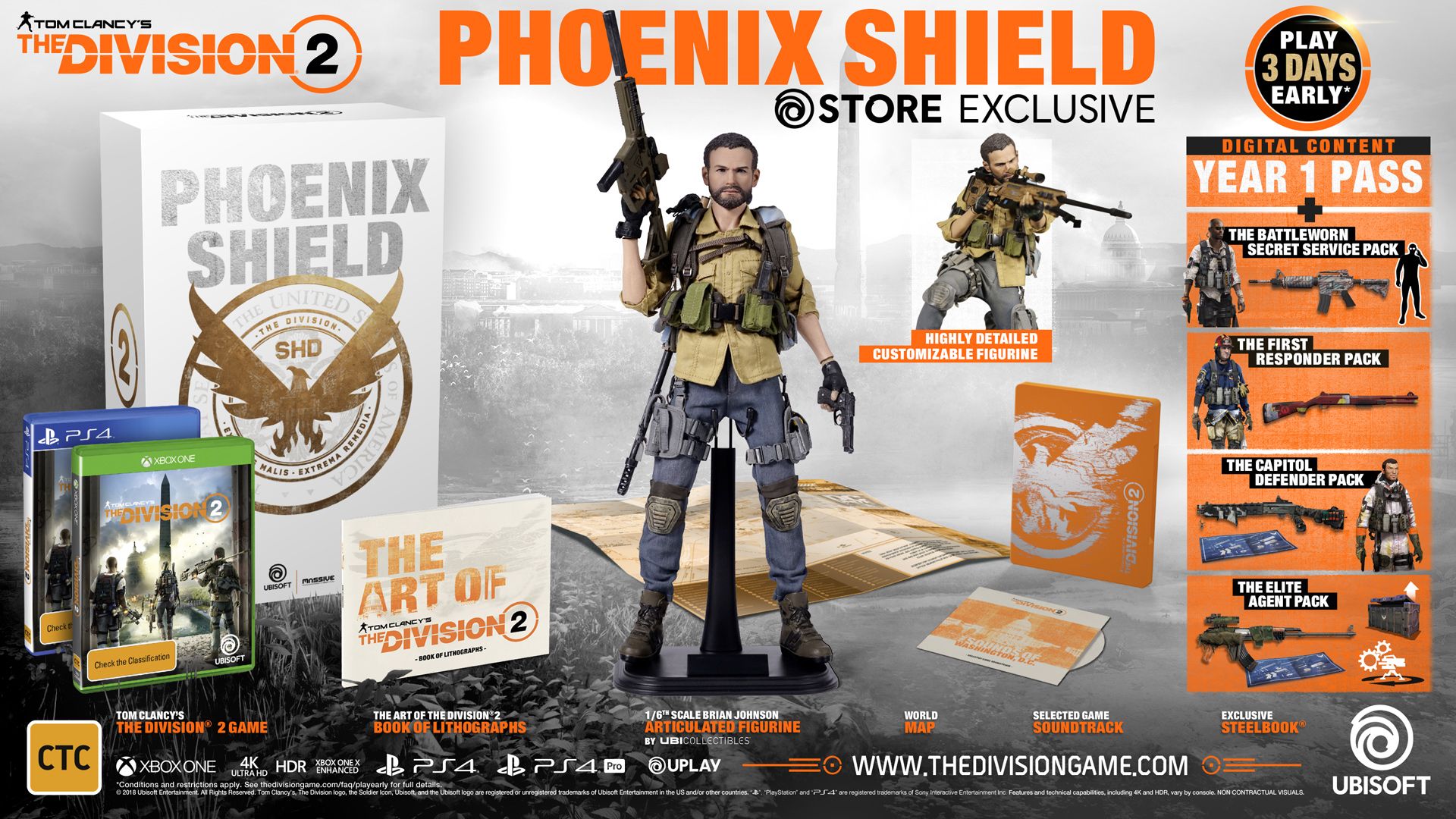 The Phoenix Shield Collector's Edition will be available exclusively at the Ubisoft Store. It will contain everything in the Dark Zone Collector's Edition, except the figure of Heather Ward will be replaced with a statue of Brian Johnson. The figurine carries a TAC-50C sniper rifle and sharpshooter equipment.
The pre-order announcement was accompanied by brand new gameplay footage at the Microsoft presentation. Check it out below.
Tom Clancy's The Division 2 is scheduled to launch on March 15, 2019 for PlayStation 4, Xbox One, and Windows.