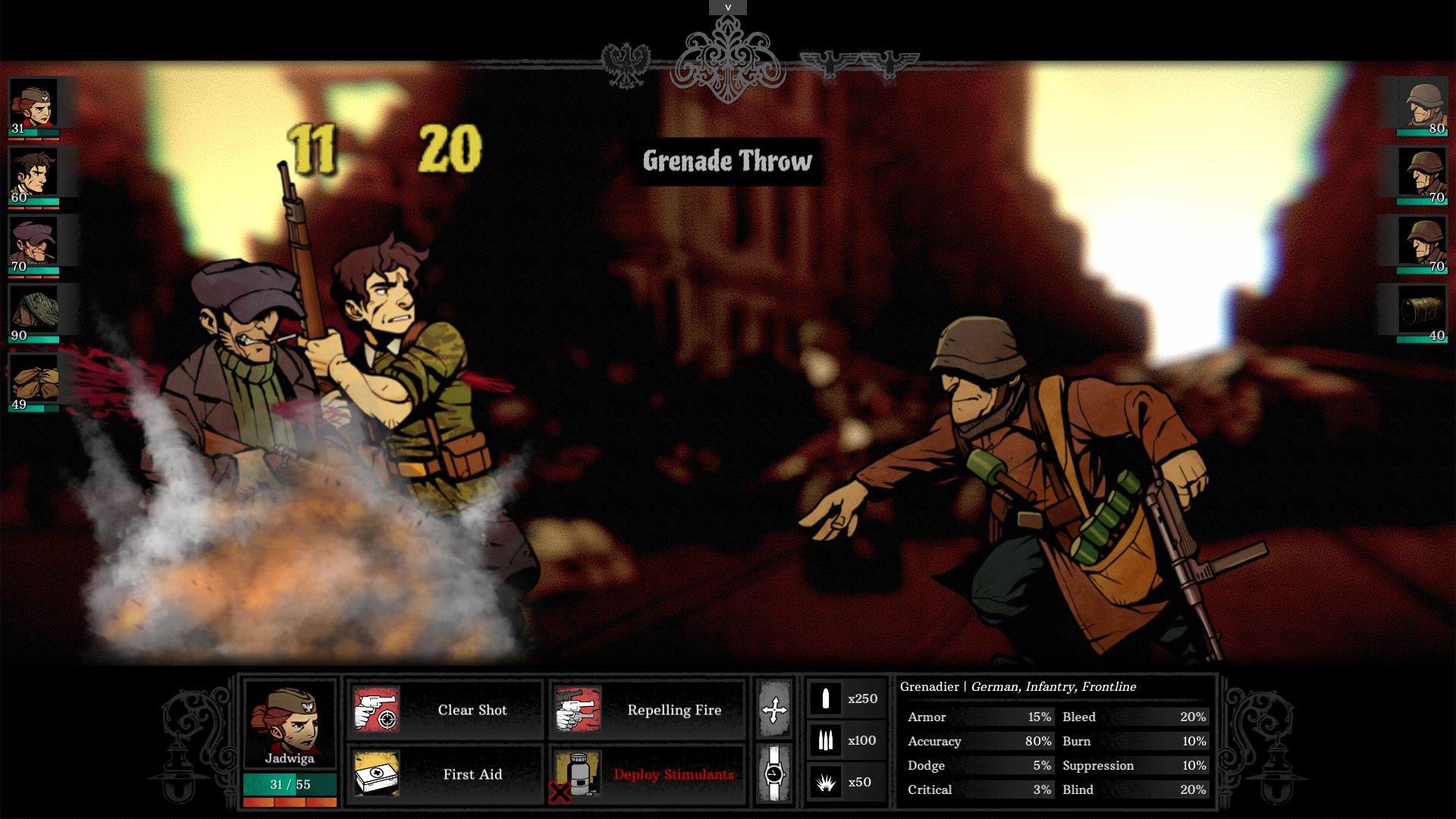 Pixelated Milk announced they will be releasing a hand-painted tactical RPG set during World War II called Warsaw. The game takes players to the Polish uprising in 1944, where the Polish resistance forces are attempting to push Nazi forces out of Warsaw.
The game offers an eye catching hand painted art style. The cinematics channels a bit of Studio Ghibli and Disney, while the in game art takes cues from European comics.
The game's map covers the city of Warsaw, offering tight alleys for urban combat. Combat is played out as a tactical RPG, then switches to a strategy sim where players manage and build their army.
Warsaw is set to launch on Switch, PC, and PlayStation 4 in Q3 2019. Pixelated Milk will be bringing a demo to PAX East 2019 in Boston from March 28-31st.