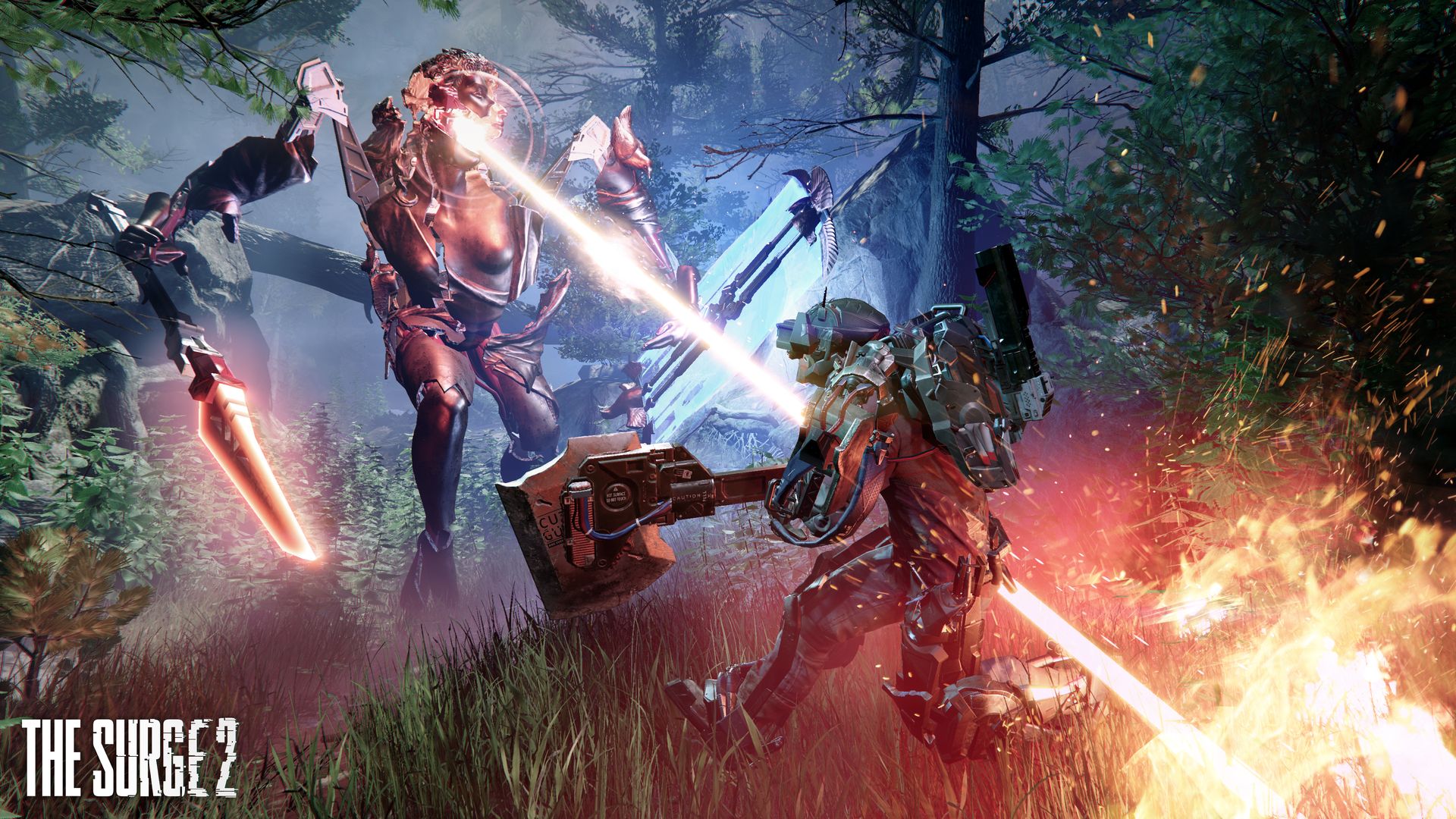 Focus Home Interactive and Deck 13 brought some fresh new gameplay footage of their upcoming action RPG The Surge 2 to Gamescom 2018. Taken from a pre-alpha build, viewers are treated to clips in the new Park sector. The new zone is full of lush plant life juxtaposed with modern architecture. Of course, there is also plenty of combat action, with clips of both human enemies from The Hunters faction and the park guardians who generally serve as beautiful park statues… until the player gets too close.
The Surge 2 builds on the foundation laid out in the original game. The new title moves the action into the city, offering larger maps compared to The Surge. Additionally, players can expect new weapons, abilities, implants, and drones to assist them in combat as players battle it out in tactical 1 v 1 combat.
The Surge 2 is scheduled to launch on PC, PlayStation 4, and Xbox One in 2019.