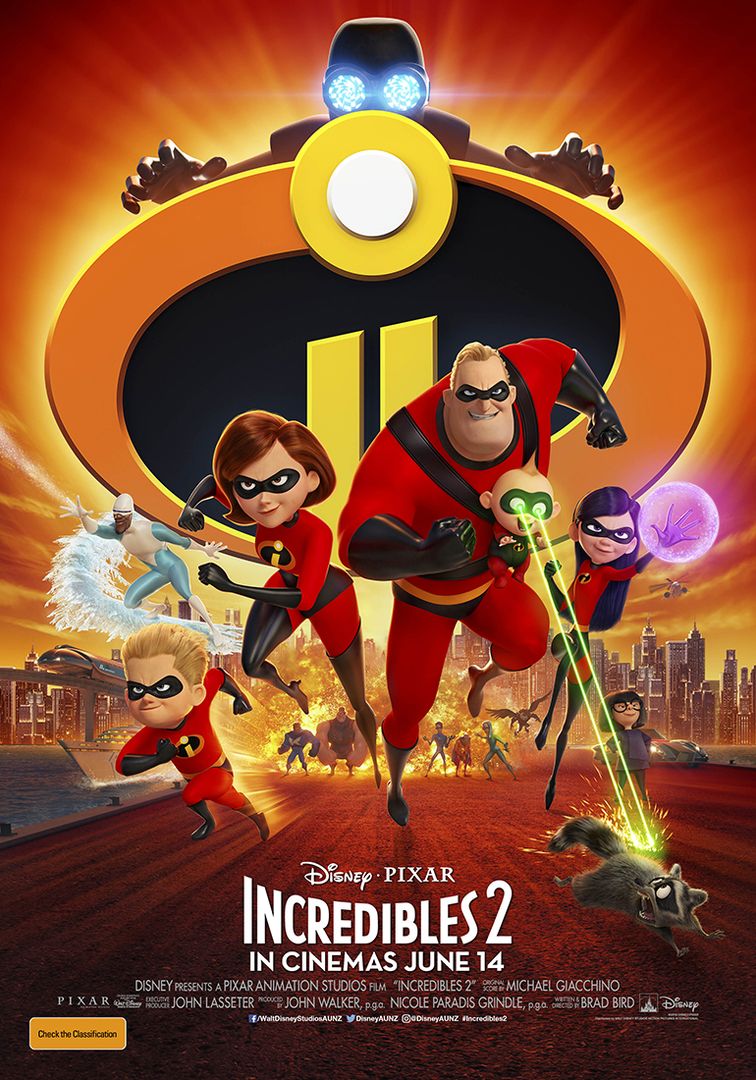 Disney Pixar released a brand new trailer for the highly anticipated Incredibles 2.
Viewers are introduced to Helen AKA Elastigirl's new job as a vigilante superhero looking to rehabilitate the reputation of superheroes everywhere. Bob AKA Mr. Incredible is looking to get used to his new role as a stay at home dad while his daughter Violet endures adolescence and his youngest son Jack-Jack's superhero powers begin to emerge in unpredictable ways. Of course, the show stealing Edna Mode makes an appearance as she seeks to help Bob figure out what Jack-Jack is capable. With the appearance of a new villain, the entire family and Bob's best friend Frozone are soon called back into service.
Incredibles 2 is set to hit cinemas on June 14th.