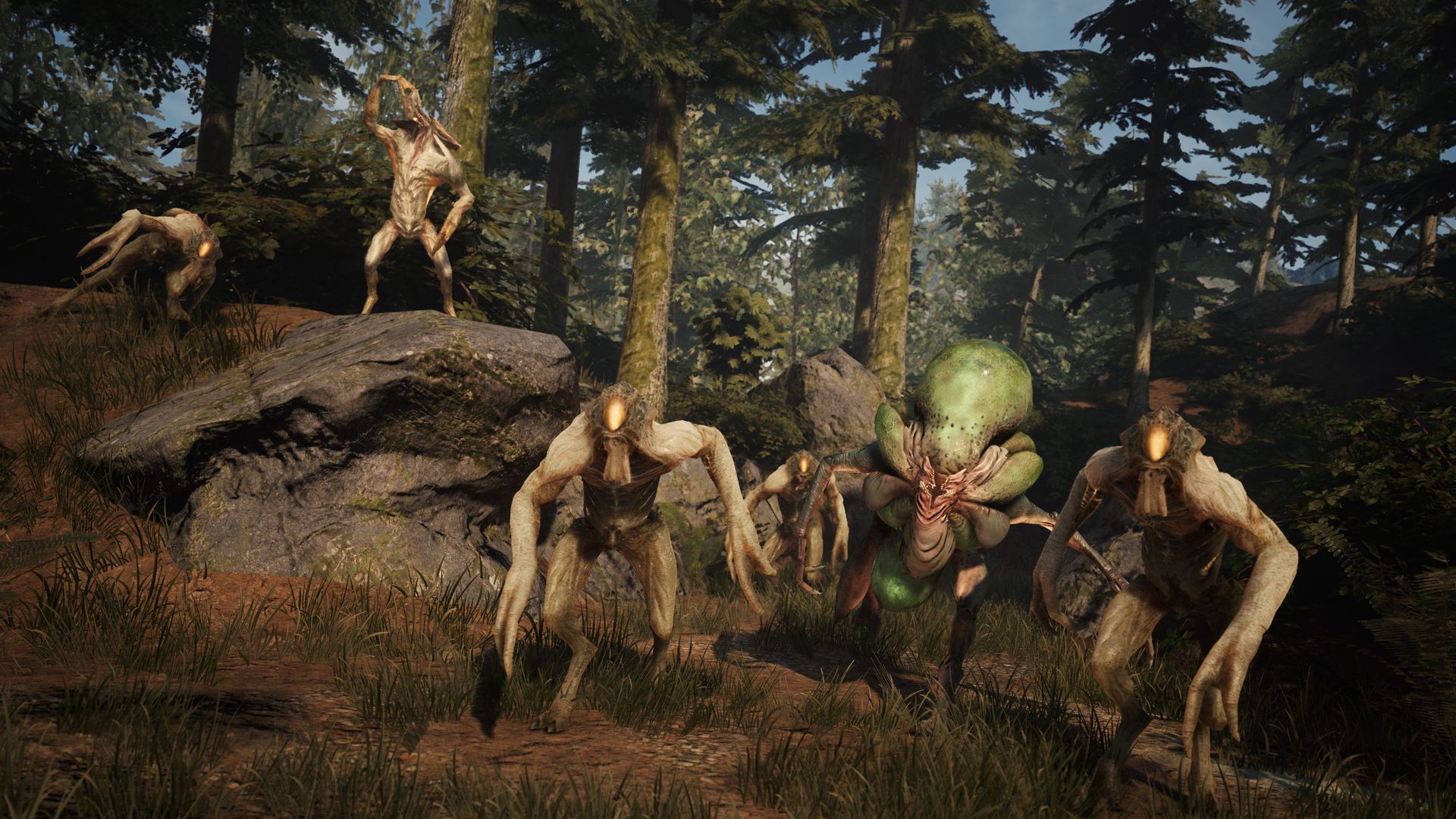 Holospark announced their sci-fi co-op shooter Earthfall will leave Steam Early Access in Spring 2018 (Autumn 2018 in the Southern Hemisphere). Ports for PlayStation 4 and Xbox One will also be released at the same time. Earthfall is set to support 4K visuals, but it is unclear at this time if 4K support will be coming to consoles via PlayStation 4 Pro and Xbox One X.
Earthfall is set in the Pacific Northwest during a massive alien invasion. To survive, players will need to build barricades and turrets to help control the flow of the aliens, then shoot the survivors with a variety of modern firearms. Earthfall's aliens come in all shapes and sizes, ranging from tiny drones to massive behemoths. The game features multiple campaigns, randomized enemy spawns, and support for up to four players or AI teammates per match.
Earthfall is available now on Steam Early Access for $14.99 USD.