Coffee Stain Publishing and Ghost Ship Games have just released their new space-faring adventure Deep Rock Galactic onto Steam Early Access and Xbox Game Preview.
Deep Rock Galactic puts you in the shoes of one of four classes of awesome and badass dwarven miners, who each have their own unique abilities and gear. Play as The Driller, The Engineer, The Scout, or The Gunner and work together to survive waves of blood thirsty aliens and escape the games procedurally generated cave systems with the plethora of loot you pick up on the way. Hop into the game to experience an expansive amount of missions on 7 unique regions of Planet Hoxxes, with a lot more content to come.
The main features of Deep Rock Galactic include: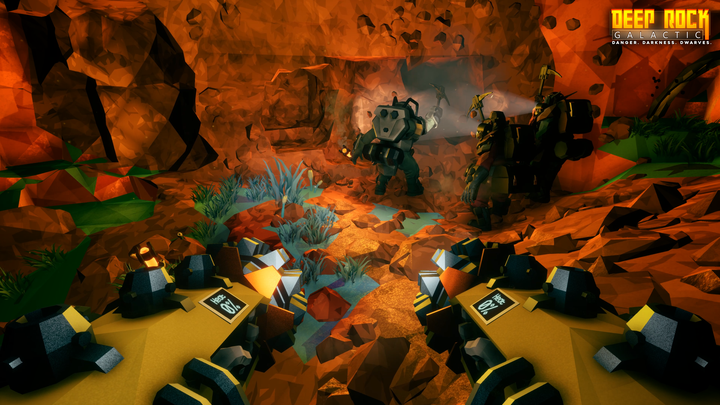 4-player co-op: Work as a team to explore, fight, dig, and plunder the impressive cave systems filled with hordes of enemies and shiny loot
4 unique classes: Defend your friends by mowing down enemies as The Gunner, light up tunnels and scout out enemies and loot as The Scout, destroy the terrain to make your own paths as The Driller, or support your friends and destroy the aliens by creating defensive turrets and structures as The Engineer
Fully destructible environments: Complete your missions by following the caves, or just break through them and make your own path. Be warned though, you do not want to hit an alien swarm unprepared
Procedurally generated cave network: Adventure through unique cave systems full of spooky aliens and awesome loot.
Light your path: Make sure you pack enough light to illuminate the pitch black caves. Monsters like to hide in the dark.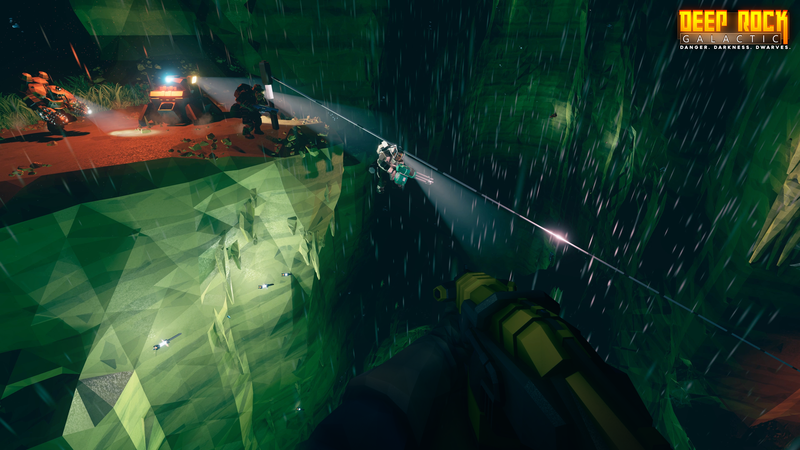 Ever since the closed alpha that was placed on Steam back in December 2016, over ten thousand test sub- uhh, capable dwarves have been playing an ever-improving game and delivering their feedback to the team. Due to their cries of fear, I mean excitement, the team has so far added upgrades, drones, vanity items, a mini-boss, biomes, and have kept the hilarity of the broken barrel physics intact!
"Deep Rock Galactic is a gleefully chaotic mix of shooting, mining, fully destructible caves and some super irresponsible corporate management," says Søren Lundgaard, CEO/Co-Founder of Ghost Ship Games. "We're absolutely thrilled to be launching onto Xbox and PC, and we have big plans for the continued development of Deep Rock Galactic – new enemies, new biomes, new upgrades, even new playable classes!"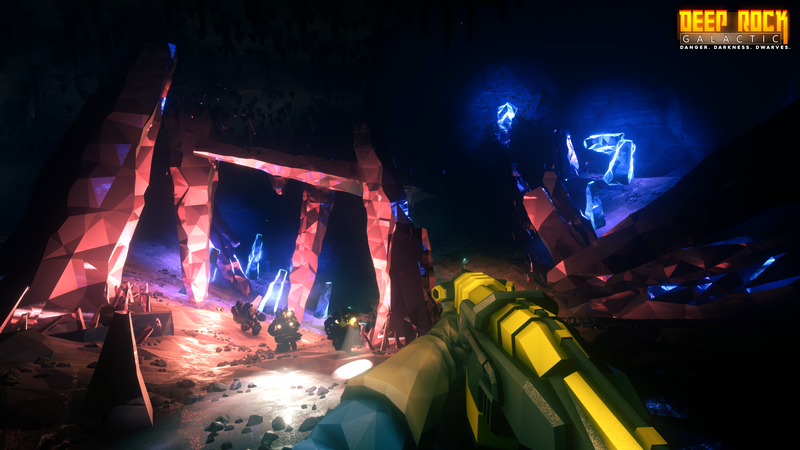 "Deep Rock Galactic is one of the first titles we're launching as Coffee Stain Publishing and we couldn't be happier to work with Ghost Ship Games," says Anton Westbergh, CEO/Co-Founder of Coffee Stain. "Since the game was revealed at Microsoft's E3 showcase last year, the response has been overwhelmingly positive and we're thrilled that Ghost Ship Games chose us to join them on this wild journey."
Deep Rock Galactic is available now on Steam Early Access for $24.99/€22.99/£18.99 and on Xbox Game Preview for $24.99/€22.99/£19.24.
You can also grab the gut punching soundtrack with 22 full tracks via Steam for $7.99/€7.99/£5.79.