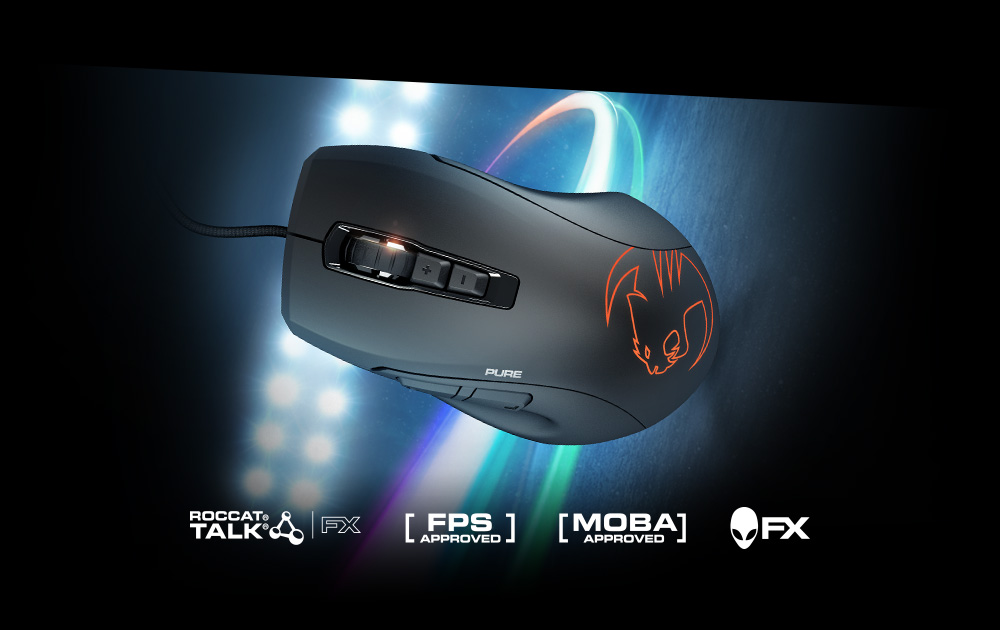 Roccat revealed their CES line up ahead of the first day of CES 2017. Roccat's new Owl-Eye optical sensor is a new sensor created by Pixart specifically for Roccat featuring 1:1 translation of mouse to screen movements. The sensor DPI ranges from 100-12,000 DPI and can be adjusted at 100 DPI incriments.
The Roccat Leadr is the new top of the line mouse featuring the Owl-Eye sensor. The mouse features zero lag and near zero latency over a 2.4GHz wireless signal. The Leadr uses a similar design to the Roccat Tyon with four extra buttons near the left and right mouse buttons, a fin below the mouse wheel, an X-Celerator analog thumb paddle, and three thumb buttons. The Leadr features two RGB lighting zones that can be controlled via the Roccat Swarm software. The battery is designed to last 20 hours and can be charged using the included charging dock or plugged in directly with the top-up USB cable. The mouse will launch in mid-April.
The Roccat Kone EMP is the next iteration of the top of the line Kone Gaming Mouse, replacing the Kone XTD. The mouse features the same design with a four way mouse wheel, two programmable buttons below the wheel, two thumb buttons, and RGB LEDs. The Kone EMP features the new Owl-Eye optical sensor and switches out the processor for an ARM Cortex M0 50Mhz processor.The Roccat Kone EMP is set to hit stores in two weeks on January 15th.
The final Owl-Eye equipped mouse to be announced is the svelte Roccat Kone Pure. Designed for those looking for a smaller mouse, the Kone Pure is only 88 grams and is closer in size to the traditional OEM mouse. The Kone Pure features the same button layout as previous Kone mice and is lit with an RGB LED. The mouse is set to launch in mid-April.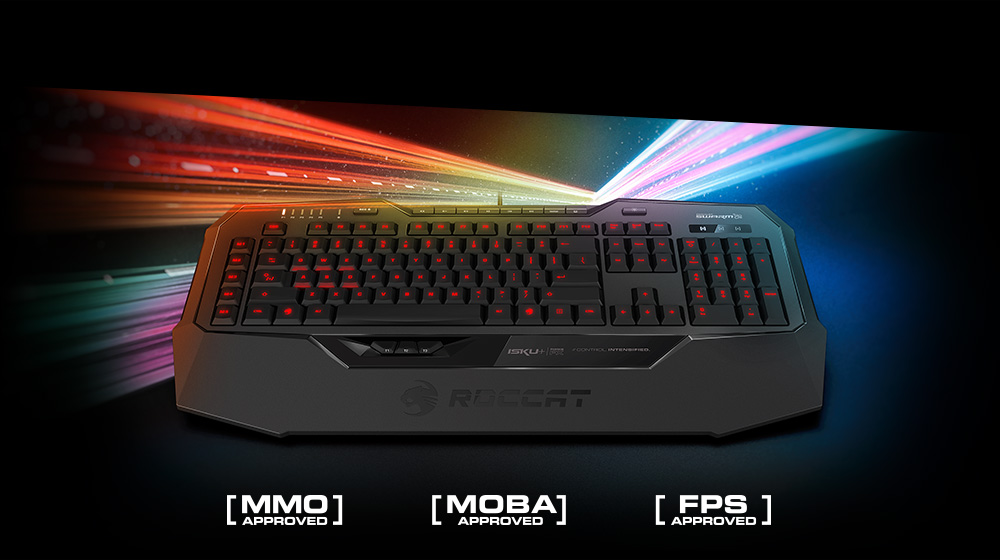 Roccat also announced their new Force FX keyboard technology. A new polymer piezoelectric composite layer is added that can detect the amount of pressure applied to a key. So gamers can program their keyboard so that a hard press will cause their character to sprint, while a light press will slow their character to a walking pace. The Roccat Isku+ will be the first keyboard to feature the new technology under the QWEASD keys. The Roccat Isku+ will launch in mid-January with and without the Force FX technology.