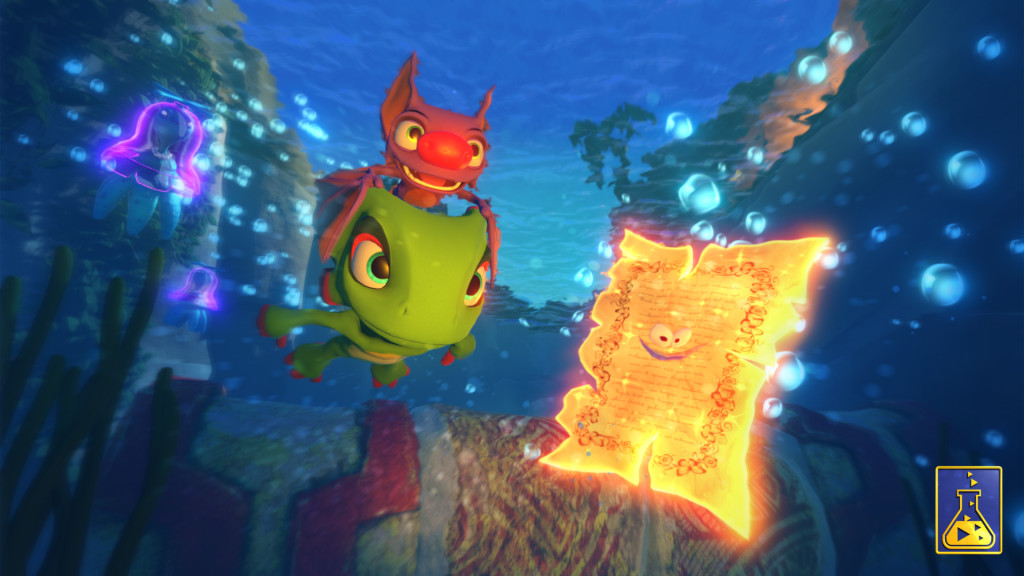 Yooka-Laylee got a huge update from the developers over at Playtonic Games recently, revealing the final release date, confirmation of a physical release and final pricing, a brand new casino themed world with a trailer and some bad news for sole Wii U owners.
Yooka-Laylee will be available on Xbox One, PS4, PC, Mac and Linux platform on April 11, 2017. The recommended retail price will be £34.99 / $39.99 / €39.99, so if you backed it smart move as you effectively get the game half price. Playtonic also confirmed that participating stores will see physical box copies of the game and you can preorder now both physically and digitally. Digital pre-orders on all platforms will receive the Toy Box demo backers received four months earlier.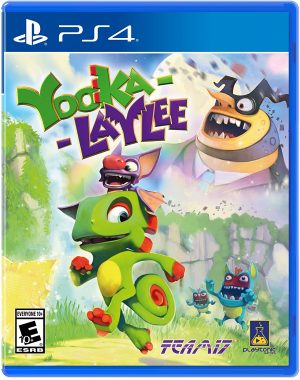 If you backed the game for a digital copy and want to go physical a way to do that will be revealed soon but Playtonic have stated they want all those who backed a physical copy originally to get first priority. You may have noticed the Wii U was not mentioned in the that extensive platform list and that is because that version has been straight up cancelled with the devs having this to say.
The Playtonic team is sad to confirm that despite our best efforts and exploring every possible avenue, we've encountered unforeseen technical issues that unfortunately mean it will be impossible for us to release the game on Wii U as initially planned.
However Nintendo fans need not cry as they mention they are working very close with Nintendo to bring this new duo to the Switch and should have more details on that early next year. Of course backers of the Wii U version are getting the option to switch their console of choice to any other version or upgrade to the Switch version when further details are announced. A way to do this should be coming in January.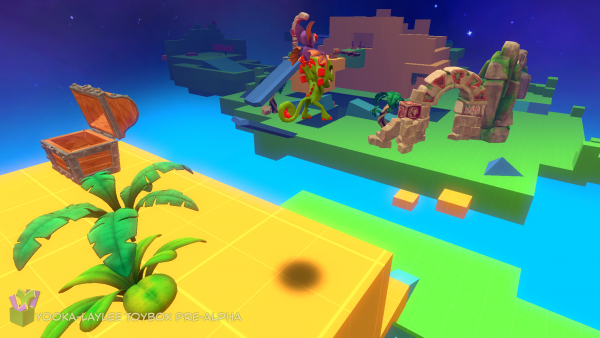 Now let's check out some new gameplay. A brand new level called Capital Cashino was revealed where players must compete for casino tokens and exchange them with the banker to receive their Pagies (the equivalent of the Jigsaw Pieces from Banjo Kazooie). You can expect oversized roulette tables, slot machines and other casino propaganda scattered all over the level.
This glamorous, marble-floored playground has our buddy-duo navigating the casino floor, discotheques and oversized roulette tables in search of delicious golden bounty. But there's a twist; players must now compete to win casino tokens, and exchange them with the banker for the pivotal Pagies! Like with all worlds you can expand Capital Cashino to unlock new areas. If you find Dr. Puzz (the equivalent of Mumbo Jumbo) she will transform you into a 'head-spinning transformation'.
Check out the new trailer below as well as a special developer diary video that focuses on all the improvements made to the first level since its reveal.
Capital Cashino Trailer
Kickstarter Dev Focus: Tribalstack Tropics