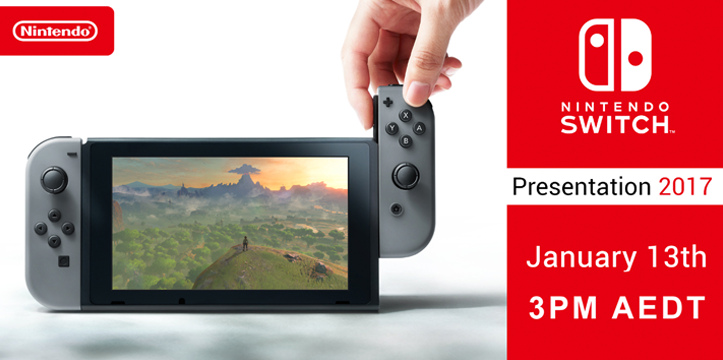 Nintendo have announced that major details on their upcoming console the Nintendo Switch will be revealed at an official event in Tokyo on January 13th at 3PM AEDT. For those in the US that's January 12th at 11PM EST. We have also been lucky enough to be invited to a localised hands-on event in Melbourne on the 14th of January, so expect a full news breakdown of all the new information and our personal hands on impressions soon after.
Until then though rumours have been flying rampant about the Switch including possible specs, features and launch window titles so for my own personal benefit and to all the readers out there I've tried to compile all of that information in one place in a simple format. These are all the details we know for sure.
The Nintendo Switch is a hybrid of a traditional home console and handheld device. You can dock the console, which contains both the screen and all the hardware, into a dock connected to your TV. You can then remove the console from that dock to take it on the go.
You can remove the two controllers (called Joycon Controllers) on the side to play with your hands separated, attach them to the screen or attach them on the basic controller. It has been shown that two gamers can hold one Joycon each to play some multiplayer titles like Mario Kart 8 that was shown in the trailer.
Physical games will come on a cartridge due to their small size and quick loading features. The rumoured maximum cartridge size is 32GB.
Nvidia is supplying the graphics processor, with the Switch running a custom version of the Tegra chip-set. Basically you can expect the Switch to provide a level of graphics comparable to the base PS4, if not slightly weaker. It is rumoured the Switch will only have 4GB of ram which unfortunately will limit performance.
The Nintendo Switch has a tentative release date of March 2017.
The Switch will not be psychically backwards compatible. We'll explain more about digital emulation in the rumours.
The Switch has a finalized list of partners that are working on games in some capacity.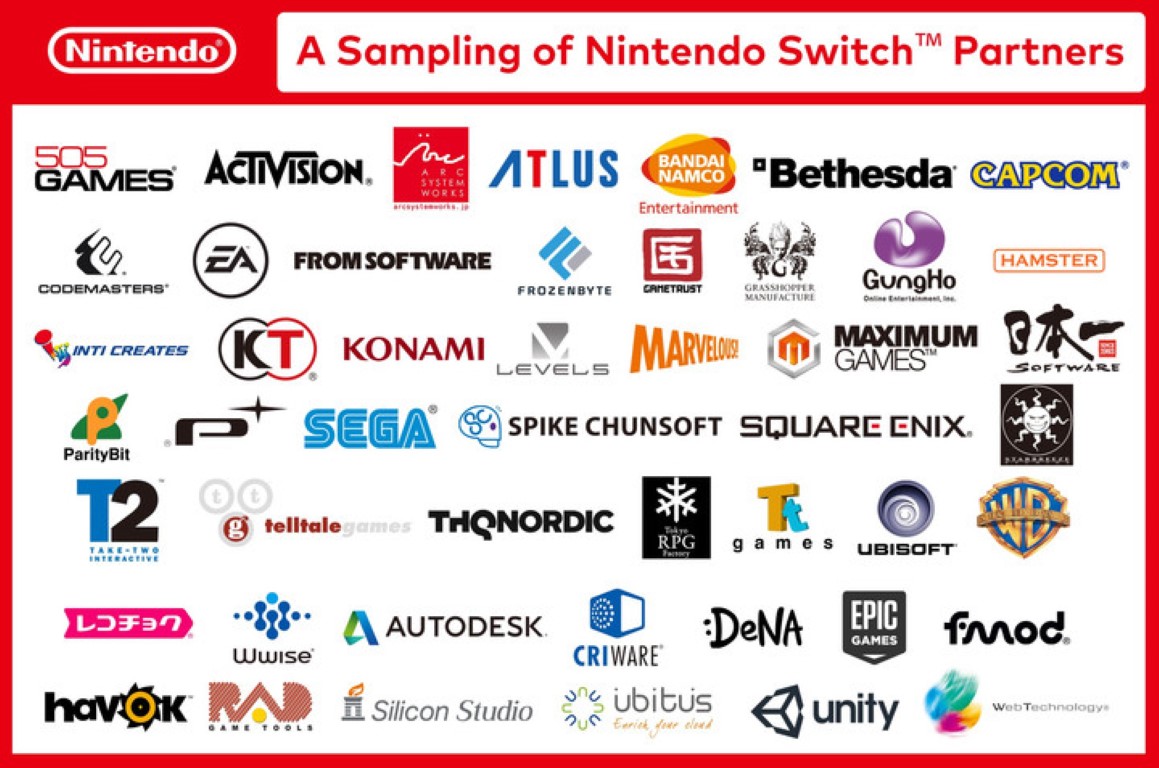 The Nintendo Switch will support amiibo.
Confirmed games include:

Constructor HD
Cube Life: Island Survival HD
Dragon Quest X
Dragon Quest XI
Dungeon Of Zaar
Just Dance 2017
Lego City Undercover Upgraded Port
Monster Boy and the Cursed Kingdom
Untitled Nobunaga's Ambition Game
Untitled 3D Super Mario Game
Untitled NBA Game
Untitled Pokemon Game
RISE: Race the Future
Riverside
The Sacred Hero
Seasons of Heaven
Stardew Valley
Tank it!
Yooka-Laylee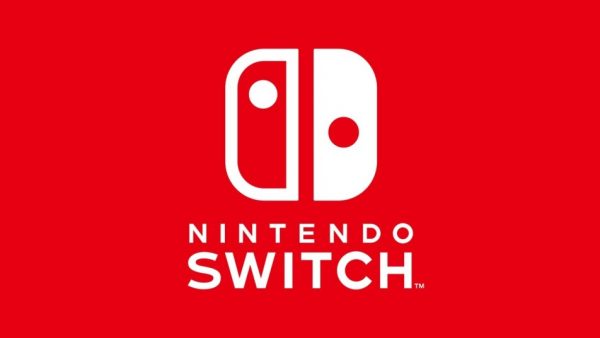 And now for all the rumours. These have all either been widely reported or reported by reputable sources. These are listed below in order of how likely they are to occur with the top-most rumours being almost guaranteed based on evidence and our knowledge of the industry. That's not to say all of these things won't happen just don't get too excited for the features towards the bottom of the list.
EA are bringing Skyrim Remastered to the Switch. This was seen in the trailer and is all but confirmed.
Enhanced ports of Wii U games including Mario Kart 8, Splatoon and Smash Bros.
The dock will be sold separately so you can dock your Switch console on multiple TV's easily. Plugging in to the dock will improve system performance slightly, enabling 1080p output for games that support it.
Patents have shown the Switch may implement VR similar to how the Samsung Gear works (where you will place the console in a headset you attach to your head)
The same patents show a touchscreen display, USB C for charging and plugging into the dock, gyroscope functionality and IR sensors in the Joycons. These are all likely to be implemented into the final design
The Switch will have a GameCube Virtual Console with the best games in it's library set to make an appearance close to launch including Super Mario Sunshine, Luigi's Mansion and Super Smash Bros. Melee.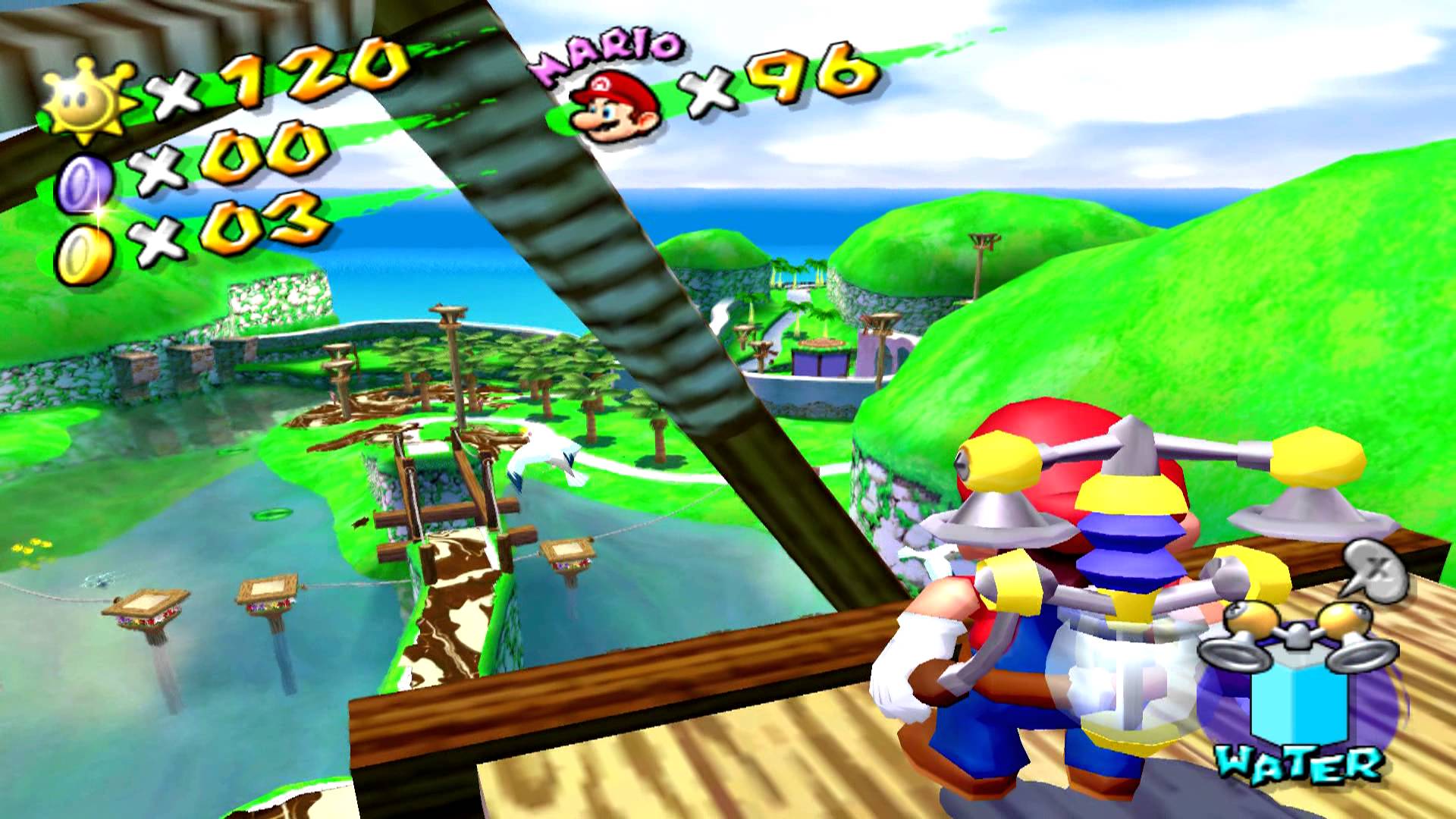 Pricing will begin at around $250 and the rumoured release date is March 2017. It is expected the console will launch within the same week worldwide.
A Dark Souls collection/trilogy will be coming to the Switch with all DLC included
Other rumoured games include a Mario and Rabbids property RPG crossover, a port of Xenoblade Chronicles X, Pikmin 4 and Beyond Good & Evil
The Switch may be region free.
An enhanced third version of Pokemon Sun & Moon named Pokemon Stars will come to the Switch
Let us know what you think in the comments below and tell us what you believe is true and what isn't. Personally I think almost all of these things will happen, with the Pokemon Stars news being the least likely only due to Pokemon's legacy of being on a handheld. All will be revealed come January 13th.